ITA Fórum de Arbitragem Latino-Americana (ITAFOR)

ITAFOR é uma base de dados fundamentalmente em espanhol-português desenhada para promover debates sobre as questões de arbitragem e meios alternativos de resolução de conflitos relevantes para a América Latina. Como banco de dados, é fácil de usar e está disponível para todas as pessoas que têm e-mail. O assinante só deve enviar um e-mail para o listserv, e a mensagem é enviada automaticamente para todos os assinantes. As assinaturas do ITAFOR estão disponíveis para todas as pessoas. Para garantir a qualidade, a discussão informal e respeito por todos, os participantes devem estar em conformidade com as diretrizes publicadas (abaixo). As assinaturas são gratuitas, pelo menos no primeiro ano.
Ao subscrever você está concordando com os termos de uso.

Por favor, adicione ITAFOR@LIST.CAILAW.ORG à sua lista de remetentes seguros. Para ajuda, clique aqui.
Para acessar os arquivos e ajustar as configurações do e-mail, por favor, registre-se aqui.
Já se cadastrou?

Fernando Cantuarias
Law School of Universidad Del Pacìfico, Lima, Peru
Lawyer (Pontificia Universidad Católica del Perú) and Master of Laws (LL.M.) Yale University. Dean of the Law School, Universidad del Pacífico. Professor of Commercial and Investment Arbitration.
Read full bio
.

María Inés Corrá
M. & M. Bomchil
Buenos Aires, Argentina

Francisco González de Cossío
González de Cossío Abogados, S.C., Mexico City, Mexico
Law Degree, Universidad Iberoamericana. Master's (LLM) and Doctorate (JSD), University of Chicago. Business (OPM) degree, Harvard Business School.
Read full bio
.
Clifford J. Hendel
Hendel-IDR, Madrid, Spain
Clifford J. Hendel commenced his career as judicial law clerk in the U.S. District Court for the district of Connecticut, and subsequently practiced corporate and financial law in the New York and Paris offices of a leading global firm.
Read full bio
.

Elina Mereminskaya
Wagemann & Associados
Santiago, Chile
Elina Mereminskaya studied law at the Immanuel Kant Baltic Federal University (formerly known as State University of Kaliningrad, Russia). She later received an LLM degree from the Georg-August University of Göttingen, Germany and the Ph.D. degree from the same University.
Read full bio.

Giovanni Ettore Nanni
Nanni Advogados
São Paulo, Brazil
Professor of Civil Law at the
Pontifícia Universidade Católica de São Paulo
. Doctor (2003) and Master (1998) degrees from the
Pontifícia Universidade Católica de São Paulo
. Editor in chief of the
Revista de Arbitragem e Mediação
, published by Editora Revista dos Tribunais (Thomson Reuters).
Read full bio.

Juan Pablo Argentato
Counsel
International Chamber of Commerce
Paris, France

Gloria Álvarez
University of Aberdeen
United Kingdom

Dr. Crina Baltag
University of Bedfordshire
Department of Law and Finance
Luton, United Kingdom
Eliana Baraldi
Baraldi | Mariani Adbogados
São Paulo, Brazil

Flávio Spaccaquerche Barbosa
Mattos Filho, Veiga Filho, Marrey Jr. E Quiroga Advogados
Rio de Janeiro, Brazil

Claudia Benavides
Baker & McKenzie
Bogota, Colombia

Alfredo Bullard
Bullard Falla Ezcurra +
Lima, Peru

Briana Canorio
Lima, Peru

Iñaki Carrera
PLMJ
Lisboa, Portugal

José María de la Jara
ABA Rule of Law Initiative
Lima, Peru

Soledad Díaz
FERRERE
Montevideo, Uruguay

Martin Doe Rodríguez
Senior Legal Counsel
Permanent Court of Arbitration
The Hague, The Netherlands

Prof. Katia Fach Gómez
Facultad de Derecho
Universidad de Zaragoza (España)
Zaragoza, Spain

Cecilia Flores Rueda
FloresRueda Abogados
Ciudad de Mexico, Mexico

Carlos Suplicy Forbes
President
Center for Arbitration & Mediation - Chamber of Commerce Brazil-Canada (CAM-CCBC)
São Paulo, Brazil

Daniel García Barragán
García Barragán Agogados
Ciudad de Mexico, Mexico

Federico Godoy
Beretta Godoy
Buenos Aires, Argentina

Roy Herrera
Dentons Muñoz Costa Rica Limitada
San Jose, Costa Rica

Alegría Jijón Andrade
Pérez Bustamante & Ponce
Quito, Ecuador

Juan Manuel Marchán
Perez, Bustamante & Ponce Abogados
Quito, Ecuador

Felipe Moraes
Secretary General
Brazilian Chamber of Business Arbitration (CAMARB)
São Paulo, Brazil

Pablo Pastor
Sanjines & Quiroz
La Paz, Bolivia

Rafael Rincón
ZULETA Abogados Asociados S.A.S
Bogotá, Colombia

Roger Rubio
Rubio Arbitration
Lima, Peru

Verónica Sandler Obregón
Universidad de Buenos Aires
Buenos Aires, Argentina

Humberto Sáenz Marinero
Sáenz & Asociados
La Libertad, El Salvador

Pedro J. Saghy
Dentons
Caracas, Venezuela

Alberto Zuleta Londoño
Holland & Knight LLP
Bogota, Colombia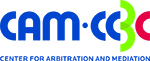 José Astigarraga
Reed Smith LLP
Miami, Florida, USA

Giovanni Ettore Nanni
Nanni Advogados
São Paulo, Brazil

Eduardo Damião Gonçalves
Mattos Filho, Veiga Filho, Marrey Jr. e Quiroga Advogados
São Paulo, Brazil

Joseph E. Neuhaus
Sullivan & Cromwell LLP
New York

Prof. Dr. Guido Santiago Tawil
Chair Professor, University of Buenos Aires and Independent Arbitrator
Buenos Aires, Argentina

David B. Winn
Director, Institute for Transnational Arbitration
Vice President
The Center for American and International Law
Plano, TX

Eduardo Zuleta
Zuleta Abogados Asociados S.A.S
Bogotá, Colombia
O Instituto para Arbitragem Transnacional (ITA), em conjunto com a Associação Latino-Americana de Arbitragem (ALARB) e como o Comitê Brasileiro de Arbitragem (CBAr), lançou o Fórum de Arbitragem Latino Americano ITA (ITAFOR) com o objetivo de promover discussões sobre arbitragem e ADR de interesses para a América Latina.
Sujeito à observância destas diretrizes, a ITAFOR está aberta à participação de todos. Para preservar o objetivo do ITAFOR, garantir qualidade, conversas francas, assim como o respeito a todos, os participantes deverão seguir as seguintes Diretrizes.
Material admitido: O Intercâmbio de comentários esclarecedores e informados sobre tópicos de arbitragem e ADR de interesse para a América Latina e o compartilhamento de materiais informativos a eles relacionados (incluindo desenvolvimentos legislativos, jurisprudenciais e outros) e que possam ser do interesse de outros participantes do ITAFOR são a matéria-prima do ITAFOR.

Os participantes poderão - se assim desejarem - enviar suas mensagens diretamente para o ITAFOR (ITAFOR@list.cailaw.org), ou através dos Moderadores do ITAFOR, solicitando que seus nomes não sejam divulgados.
Material não admitido: o material a seguir não é apropriado para divulgação no ITAFOR:

Mensagens não relacionadas com arbitragem e ADR de interesse para a América Latina;
Respostas infundadas, tais como "Isto está errado" ou "Discordo" (sem outros comentários);
Respostas durante os debates que sejam indelicadas, não profissionais, não construtivas ou de algum modo inapropriadas;
Materiais que causem constrangimento;
Comentários ou pedidos administrativos, tais como solicitações para que sejam excluídos do ITAFOR;
Mensagens de cumprimentos que não tenham substância;
Material protegido por direito autoral sem autorização para publicação;
Materiais promocionais (incluindo uso considerado excessivo pelos moderadores de links e anexos de materiais de autoria própria) ou anúncios profissionais incluindo sem limitação anúncio de novos sócios ou novos escritórios, e
Anúncios de quaisquer eventos, conferências, seminários, cursos e similares, sem prévia autorização do ITAFOR.

Revelação de interesse: As pessoas que submeterem comentários sobre casos nos quais estão ou estiveram envolvidos devem revelar seu envolvimento.

Casos Encerrados: As pessoas que submeterem comentários sobre casos nos quais estiveram envolvidos devem revelar tal fato.
Casos em andamento: As pessoas envolvidas em casos em andamentos devem abster-se de fazer comentários sobre o caso ou fazer os comentários revelando abertamente o papel desempenhado. Documentos de casos em andamento não devem ser circulados.

Confidencialidade: comentários e mensagens postados no ITAFOR são pessoais e não devem, em circunstância alguma, tornarem-se públicos ou circularam fora do ITAFOR sem a aprovação expressa do autor participante e/ou do ITAFOR. Todos os comentários publicados no ITAFOR estão sujeitos a Chatham House Rule, segundo a qual "(...) os participantes são livres para usarem as informações recebidas, mas nem a identidade nem associação do comentador ou a de qualquer outro participante podem ser reveladas." http://www.chathamhouse.org/about-us/chathamhouserule.
Exclusão: O ITAFOR reserva-se o direito de excluir alguém da participação do ITAFOR com ou sem justa causa ou aviso prévio, a seu exclusivo critério. Sem limitar o acima exposto, ressalta-se que a falha em aderir a qualquer diretriz será motivo para excluir um participante do ITAFOR.
Participantes do ITAFOR: Ao subscrever ou participar do ITAFOR, os participantes concordam em observar as diretrizes de uso, conforme estas sejam alteradas ao longo do tempo. Quaisquer questões não expressamente abordadas nestas Diretrizes devem ser decididas pelo ITAFOR, a seu exclusivo critério, e os participantes se comprometem a respeitar as decisões tomadas.
Idioma: O ITAFOR utilizará como principais idiomas o espanhol e o português. No entanto, os participantes do ITAFOR também poderão enviar suas mensagens em Inglês.
"Responder a todos" e "Responder": Para responder a um email ITAFOR recebido em sua caixa de entradas, clique em "RESPONDER A TODOS" para enviar uma mensagem a todos os participantes do ITAFOR, ou clique "REPONDER" para enviar uma mensagem apenas ao remetente original.
Alterações: O ITAFOR poderá alterar estas Diretrizes a seu exclusivo critério, sem aviso prévio.
Moderadores: ITAFOR atua para o propósito dessas Diretrizes via seus moderadores de tempos em tempos.
Política Editorial: ITAFOR não toma partido em qualquer tema substantivo. ITAFOR provê um fórum de discussão desses assuntos por seus subscritores.