Jerry Howeth returns to CAIL this fall, presenting his unique method of understanding the Texas Rules of Evidence.
An Austin attorney recognized as an expert in Texas evidentiary law, Jerry will be the featured speaker at CAIL's October 27-28 Evidence Boot Camp, a program for the defense.
His goal is to help attorneys apply the rules of evidence in practical situations. Most Friday nights, you'll find Jerry with other attorneys, discussing the rules. Yes, that is something he enjoys doing in his spare time!
Co-chaired by Maxwell Peck, Rick Wardroup and Philip Wischkaemper, the Evidence Boot Camp is designed for criminal defense attorneys. As one participant said of last year's training, it's "One of the most useful CLE's available." Others remarked: the "Speaker's knowledge of Evidence is outstanding!" and "This CLE is timely and NEEDED."
CAIL presents Actual Innocence, prosecution and criminal defense programs with funding from a grant from the Texas Court of Criminal Appeals.
Mr. Howeth returns to CAIL for the next program in October 2015 - don't miss the opportunity to learn from him and, as one participant said, his "Awesome Great Lesson Plan."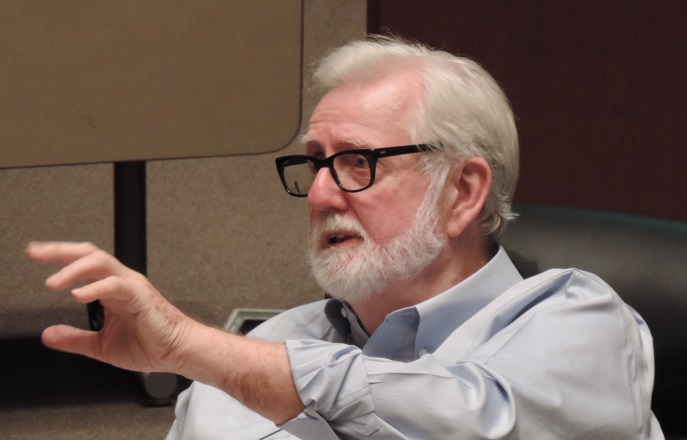 Jerry Howeth, November 2014