ITA FORO DE ARBITRAJE LATINOAMERICANO (ITAFOR)

ITAFOR es una base de datos fundamentalmente en castellano-portugués diseñada para promover la discusión sobre arbitraje y temas de medios alternos de solución de controversias relevantes para Latinoamérica. Como base de datos, es un medio fácil de utilizar y que se encuentra disponible para todas las personas que tengan correo electrónico. El suscriptor solo debe enviar un correo electrónico a la dirección de la base de datos, y el mensaje se enviará automáticamente a todos los suscriptores. Las suscripciones al ITAFOR se encuentran disponibles para todas las personas. Para asegurar la calidad, el coloquio informal, así como el respeto para todos, los participantes deberán cumplir con las Directrices publicadas (más abajo). Las suscripciones son gratuitas durante al menos el primer año.
Al suscribirse, usted acepta los términos de uso.

Por favor, añada ITAFOR@LIST.CAILAW.ORG a su lista de remitentes seguros. Para ayuda, oprima aquí.

Para acceder a los archivos y ajustar la configuración de correo electrónico, por favor regístrese aquí.
¿Ya eres Suscriptor?

André Albuquerque Abbud
Barbosa, Müssnich & Aragão Advogados
São Paulo, Brazil

Christian Albanesi
Linklaters LLP
Paris, France

Dr. Crina Baltag
University of Bedfordshire
Department of Law and Finance
Luton, United Kingdom

Flávio Spaccaquerche Barbosa
Mattos Filho, Veiga Filho, Marrey Jr. E Quiroga Advogados
Rio de Janeiro, Brazil

Alfredo Bullard
Bullard Falla Ezcurra +
Lima, Peru

César Coronel Jones
Coronel & Pérez
Guayaquil, Ecquador

María Inés Corrá
M. & M. Bomchil
Buenos Aires, Argentina

Alfredo De Jesús O.
Principal
Transnational Arbitration, Litigation & Business Law
Paris, France

Prof. Katia Fach Gómez
Facultad de Derecho
Universidad de Zaragoza (España)
Zaragoza, Spain

Carlos Suplicy Forbes
President
Center for Arbitration & Mediation - Chamber of Commerce Brazil-Canada (CAM-CCBC)
São Paulo, Brazil

Federico Godoy
Beretta Godoy
Buenos Aires, Argentina

Roy Herrera
Dentons Muñoz Costa Rica Limitada
San Jose, Costa Rica

Daniel Fabio Jacob Noguerira
Jacob & Nogueira Advogados
Manaus, Brazil

Montserrat Manzano
Von Wobeser y Sierra, S.C.
Mexico, D.F., Mexico

Juan Manuel Marchán
Perez, Bustamante & Ponce Abogados
Quito, Ecuador

Sofia Martins
Miranda & Associados
Lisbon, Portugal

Felipe Moraes
Secretary General
Brazilian Chamber of Business Arbitration (CAMARB)
São Paulo, Brazil

Rafael Rincón
ZULETA Abogados Asociados S.A.S
Bogotá, Colombia

Humberto Sáenz Marinero
Sáenz & Asociados
La Libertad, El Salvador

Pedro J. Saghy
Norton Rose Fulbright
Caracas, Venezuela

María del Pilar Vásquez Yanis
M. P. Vásquez & Asociados
Panama City, Panama

Alberto Zuleta Londoño
Holland & Knight LLP
Bogota, Colombia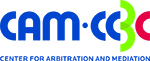 José Astigarraga
Reed Smith LLP
Miami, Florida, USA

Giovanni Ettore Nanni
Nanni Advogados
São Paulo, Brazil

Eduardo Damião Gonçalves
Mattos Filho, Veiga Filho, Marrey Jr. e Quiroga Advogados
São Paulo, Brazil

Joseph E. Neuhaus
Sullivan & Cromwell LLP
New York

Prof. Dr. Guido Santiago Tawil
Chair Professor, University of Buenos Aires and Independent Arbitrator
Buenos Aires, Argentina

David B. Winn
Director, Institute for Transnational Arbitration
Vice President
The Center for American and International Law
Plano, TX

Eduardo Zuleta
Zuleta Abogados Asociados S.A.S
Bogotá, Colombia
El Instituto para el Arbitraje Transnacional (ITA), en conjunto con la Asociación Latinoamericana de Arbitraje (ALARB) y el Comité Brasileño de Arbitraje (CBAr), han lanzado el ITA Foro de Arbitraje Latinoamericano (en lo sucesivo ITAFOR) con el propósito de fomentar la discusión sobre temas relacionados con arbitraje y ADR pertinentes a Latinoamérica.

Sujeto a que se adhieran a estos Lineamientos, el ITAFOR da la bienvenida a todos para participar. Para preservar el propósito del ITAFOR, asegurar la calidad, discusión franca así como el respeto a todos, los participantes deberán cumplir las siguientes pautas.
Material bienvenido: Los comentarios profundos e informados sobre temas relacionados con arbitraje y ADR pertinentes a Latinoamérica, como la entrega de material informativo (legislación, fallos judiciales, laudos y otro tipo de material relevante) que puedan ser de interés a otros participantes del ITAFOR constituyen la materia prima de éste. Los participantes podrán, si así lo desean, mandar sus mensajes directamente al ITAFOR (ITAFOR@list.cailaw.org), o a través de los Moderadores del ITAFOR solicitando que su nombre no sea divulgado.
Material no aceptado: El siguiente material no es apropiado para diseminar en el ITAFOR:

Mensajes que no versen sobre temas relacionados con arbitraje y ADR pertinentes a Latinoamérica;
Respuestas sin sustancia, tales como "eso está mal" o "estoy en desacuerdo" (sin proporcionar más comentarios al respecto);
Respuestas durante los debates que sean descorteses, no profesionales, o no constructivas, o de cualquier otra manera inapropiadas;
Material que genere vergüenza;
Consultas administrativas o comentarios, tales como solicitar que se "dé de baja" del ITAFOR;
Mensajes de felicitación que no contengan componente sustantivo alguno;
Material registrado bajo Derechos de Autor para el cual no se haya recibido autorización de publicar;
Materiales publicitarios (incluido el uso considerado por los moderadores como excesivo de enlaces, o archivos adjuntos de materiales propios) o anuncios profesionales, incluyendo entre otros, anuncios de nuevos socios o nuevas oficinas; y
Anuncios de cualquier evento, conferencia, seminario, curso y similares, sin la autorización previa del ITAFOR.

Revelación de Interés: Las personas que hagan comentarios sobre casos en los que estén o hayan estado involucrados deberán revelar su participación en dicho caso.

Casos Cerrados: Las personas que hagan comentarios sobre casos en los que hayan estado involucrados deberán revelar esta situación.
Casos Abiertos: Las personas que estén involucradas en casos abiertos deberán abstenerse de comentar sobre ellos, o en caso de comentarlos, deberán revelar ampliamente el papel con el que estén participando. No se deberán acompañar documentos derivados de casos abiertos.

Confidencialidad: Los comentarios y mensajes publicados en el ITAFOR son personales y bajo ninguna circunstancia se harán públicos ni serán divulgados fuera del ITAFOR sin el consentimiento expreso del participante que lo haya emitido y/o el ITAFOR. Todos los comentarios publicados en ITAFOR están sujetos a la regla Chatham House, que consistente en que los participantes pueden emplear la información recibida, pero no puede identificarse o revelarse la identidad o filiación de los interlocutores, ni de cualquier otro participante http://www.chathamhouse.org/about-us/chathamhouserule.
Exclusión: El ITAFOR se reserva el derecho de excluir a cualquiera de participar en el ITAFOR con o sin causa o notificación a su sola discreción. Sin limitar lo anterior, se hace notar que la falta de adhesión, reiterada o grave, a cualquiera de estos lineamientos será causal de exclusión del ITAFOR.
Participantes de ITAFOR: Al suscribirse o participar en el ITAFOR, los participantes se comprometen a cumplir con estos lineamientos, según sean modificados en cualquier momento. Cualesquier asuntos que no se encuentren expresamente contemplados serán resueltos concluyentemente por el ITAFOR a su sola discreción, y los participantes se comprometen a respetar sus resoluciones.
Idioma: Los idiomas principales del ITAFOR son el castellano y el portugués. Sin embargo, los participantes del ITAFOR podrán también mandar sus mensajes en inglés.
"Responder a todos" y "Responder": Para responder a un correo electrónico del ITAFOR recibido en su Bandeja de Entrada, presione "RESPONDER A TODOS" para enviar su respuesta a todos los suscriptores del ITAFOR, o presione "RESPONDER" para enviar su respuesta únicamente al remitente original.
Modificaciones: El ITAFOR se reserva el derecho a modificar estos lineamientos a su sola discreción sin notificación.
Moderadores: El ITAFOR actuará, para propósito de estos lineamientos, a través de sus moderadores en cualquier momento.
Política Editorial: El ITAFOR no toma posturas sobre tema sustantivo alguno. Al contrario, el ITAFOR proporciona un foro de discusión a nuestros suscriptores sobre esos temas.