We are pleased to announce that the 52nd Annual Academy of American and International Law began on Sunday, May 17. Here the class is pictured with Susan Karamanian, Associate Dean for International Affairs at George Washington University Law School and the Academy's first professor. Dean Karamanian introduces the participants to the American legal process, focusing on distinctions between civil and common law.

This year's Academy features 50 participants from 22 countries. The curriculum includes mock negotiations, a mock trial and classes on international business transactions, international tax, business organizations, transnational arbitration, international litigation in U.S. courts, and more!

Learn more about the Academy.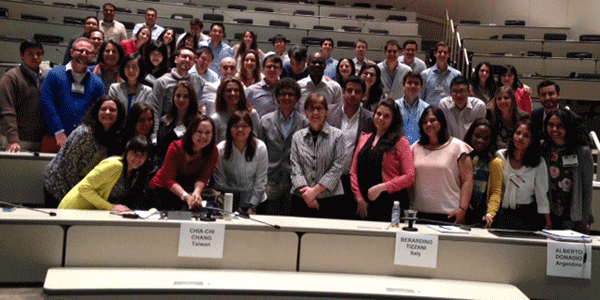 2015 Academy Class