Young Lawyers from around the world who are attending our Academy of American and International Law had a wide variety of experiences during their first week of the course. They learned the differences between federal and state courts, how district court trials work, and the role of lawyers at the highest levels of the U.S. government.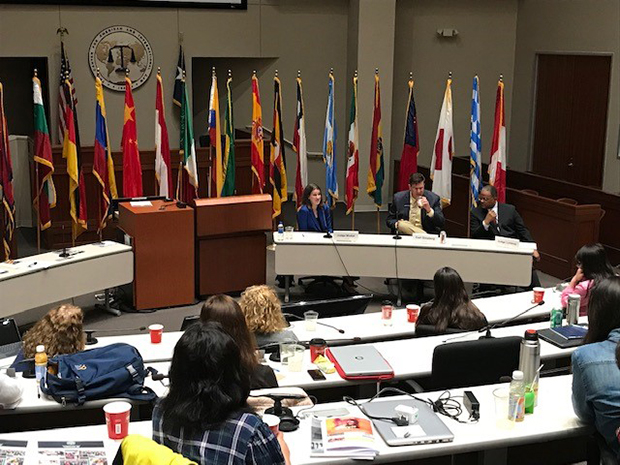 They heard from someone with vast experience —Harriet Miers, Chair of the CAIL Board of Trustees and a Partner at Locke Lord whose distinguished legal career included serving as Staff Secretary and White House Counsel under President George W. Bush.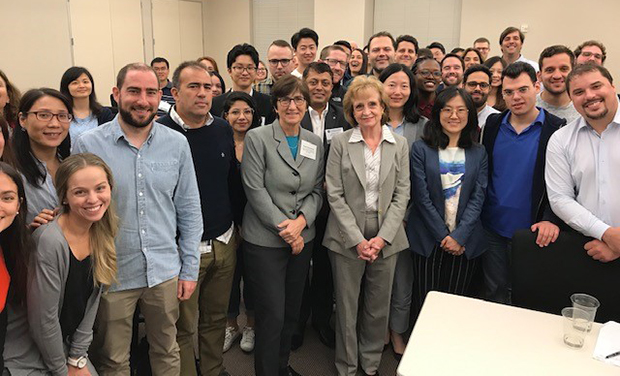 During that session, moderated by Susan Karamanian, Dean of the College of Law and Public Policy at Hamad Bin Khalifa University, Ms. Miers talked about her White House experience and how priorities in the White House Counsel's office changed immediately following 9/11.
She also told the participants that lawyers have a great opportunity "to contribute in a meaningful way to their community" by volunteering for non-profit organizations, doing pro-bono work for indigent clients, and also serving as elected lawmakers.
"She is an inspiration for young lawyers who are looking forward to improving the lives of those around us," said Julio Robledo, an in-house lawyer at Procter & Gamble in Spain. Robledo is one of three Procter and Gamble attorneys attending the Academy. The others are from China and Brazil, and the three met for the first time at the Academy.
"I was surprised to hear about everything she has done, because, as a woman, it can be difficult to achieve high-level positions," said Paulina Morales, a lawyer at Santamarina Y Steta in Mexico. "I felt inspired to keep following my ambitions and not losing hope when something is challenging."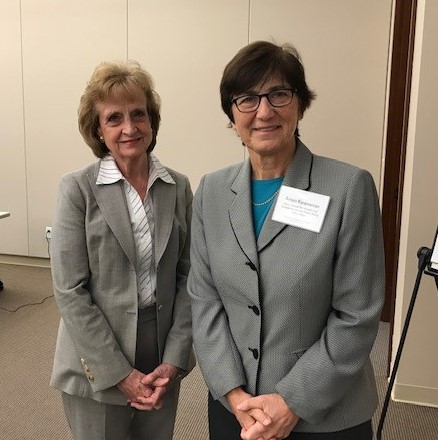 Earlier in the week, Dean Karamanian conducted a course on the U.S. legal system for the 54 young lawyers from 25 countries who are attending this year's Academy. They learned about the U.S. Constitution and the jurisdiction of federal and state courts.
Robledo said he has learned things that he didn't know before, such as "the differences between the federal and state court systems, the dynamics of a civil trial in the U.S., and how state judges in some jurisdictions are elected."
Visiting the Collin County Courthouse to observe cases was a highlight of the Academy so far for several, Including Claire Xu, a Proctor & Gamble lawyer from China.
"The system is fascinating to me. I was able to learn how the counsels representing both parties presented their evidence and led the cross-examination professionally and skillfully," said Xu.
"Judge Emily Miskel was very kind and patient to answer our many questions, demystifying how the judiciary system runs and how a judge approaches/decides a case. It was a very special and inspirational learning experience for me," Xu added.
Bruna Borgi Tome, a senior lawyer from TozziniFreire Advogados in Brazil, also enjoyed the courthouse visit. "As a litigator, it was the most amazing experience so far. The American judicial system is quite different from my country and having the opportunity to watch a trial in real time was very important and gave me a better understanding of how the system works."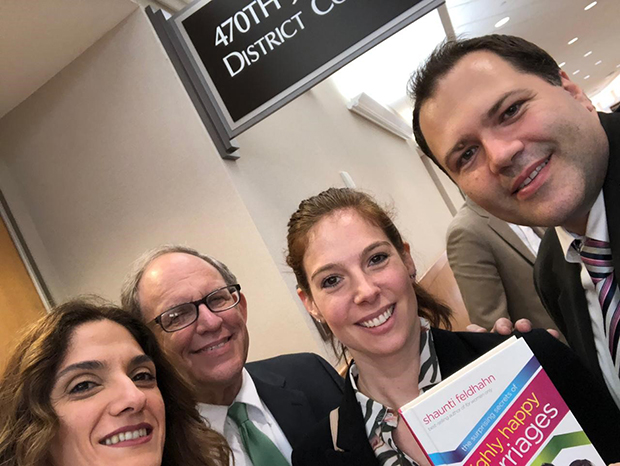 There was also time for relaxation. The Academy participants began to get a taste of North Texas, attending a Texas Rangers baseball game in Arlington and sampling different restaurants for dinner. One group went to Legacy West – a new shopping and restaurant neighborhood in Plano. About a dozen others traveled to both Austin and San Antonio for the weekend, which was a lot of territory to cover in just two days.
So far, the area is making a good impression. "North Texas is very beautiful and clean, and the most important part is that the people are really kind," said Tome.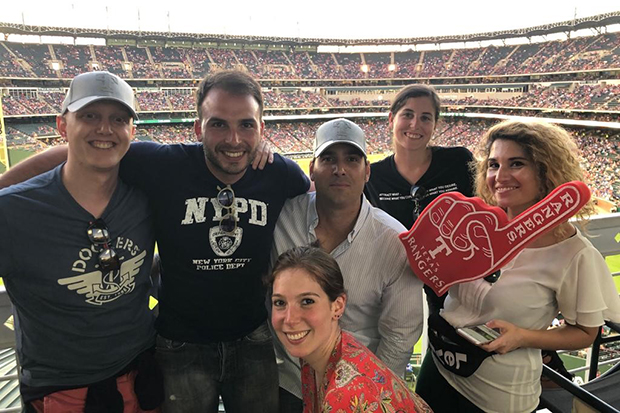 --Ellen Beth Levitt