Transnational Arbitration
12th Annual Atlanta International Arbitration Society Conference, Young Practitioners Panels
Atlanta, Georgia
Kilpatrick Townsend & Stockton LLP
1100 Peachtree St., NE, Ste. 2800
Atlanta, GA, 30309
View Map
Registrar: +1.972.244.3403
ITA: +1.972.244.3414
Fax: +1.972.244.3401
E-Mail: ita@cailaw.org
Overview
Presented by Young ITA, ICC Young Arbitration & ADR Forum, and AtlAS Young Practitioners Group
Please join us for an afternoon of discussion and debate, followed by a networking reception. The event is aimed at more junior practitioners, but all are welcome to attend. We hope that you will be able to join us for what we are sure will be a very lively and enjoyable program.
In a series of two panels starting off the 12th Annual AtlAS Conference in Atlanta, GA, young international arbitration practitioners from various geographic regions will give practical guidance on commencing an international arbitration, and discuss key ethical considerations that arise in international arbitration practice.
#YoungITATalks is a series of local events presented around the world, featuring talks, workshops or interviews that cover a wide range of subjects relating to arbitration. The #YoungITATalks series is designed for education, conversation and sharing knowledge and experiences among young practitioners.
Thanks to the generosity of our sponsors and our host, Kilpatrick Townsend & Stockton LLP, this event is tuition-free and includes a networking reception.
Please register in advance to help us have an accurate headcount.
Schedule and Faculty
11:50am – 12:20pm - Registration
---
12:20pm – 12:30pm - Welcome
Christopher Smith, ICC YAAF Regional Representative; AtlAS Vice President; Senior Associate, King & Spalding, Atlanta, GA
Meredith Craven, Young ITA External Communications Co-Chair; Associate, White & Case LLP, Houston, TX
---
12:30pm – 1:45pm - Commencing an Arbitration: Practical Insight into the Initiation of an International Arbitration Proceeding
Panelists will provide practical guidance on how to initiate an international arbitration proceeding, challenges that may arise at the early stages of the international arbitration process, and tips to overcome them.
Moderator: Grace Haidar, Associate, K&L Gates, Houston, TX
Panelists:
Julianne Jaquith, Associate, Quinn Emanuel, Houston, TX
Nicholas Hill, Partner, McGuireWoods, Atlanta, GA
Abbey Hawthorne, Deputy Director, Arbitration & Deputy Director, Arbitration & ADR, North America, ICC International Court of Arbitration® (SICANA Inc.), New York
---
1:45pm – 2:00pm - Coffee Break & Networking
---
2:00pm – 3:15pm - Key Issues in the Ethics of International Arbitration
Panelists will discuss key ethical issues that arise in international arbitration practice, and recent developments in the international arbitration space to address these matters.
Moderator: Erin Collins, Associate, DLA Piper, New York, NY
Panelists
Mark Stadnyk, Partner Squire Patton Boggs, Houston, TX
Mevelyn Ong, Associate, Sullivan & Cromwell, New York, NY
Eric Lenier Ives, Associate White & Case, New York, NY
---
3:15pm – 3:30pm - Coffee Break & Networking
Young ITA, ICC YAAF and AtlAS Young Practitioners Group members are invited to register for the remainder of the AtlAS Conference by registering at the link here.
About the Faculty
Grace Haidar
Associate
K&L Gates
Houston, TX
Grace Haidar is a litigation and international arbitration associate in the firm's Houston office. She is a member Energy, Infrastructure, and Resources practice. Grace's primary focus is on complex commercial litigation and international arbitration in the energy and construction industries. Grace has experience with many of the major arbitration rules, including those of the ICC, AAA, ICDR, DIAC, LCIA, and ICSID.

Julianne Jaquith
Associate
Quinn Emanuel
Houston, TX
Julianne Jaquith is an associate in Quinn Emanuel's Houston and Washington, D.C. offices. She joined the firm in 2017 from another international law firm. Julianne represents clients in international arbitration proceedings, including sovereign governments and foreign corporations in investor state disputes, international commercial arbitration matters, and cross border litigation. Her experience spans many sectors, including energy, oil and gas, mining, telecommunications, and post-merger and acquisition disputes. She has experience with matters administered by the International Centre for Settlement of Investment Disputes (ICSID) and under other international arbitration rules, including UNCITRAL, ICDR, ICC, and JAMS.
Julianne has had a leading role in high-stakes investor state and commercial arbitrations, as well as cross border litigations. While her practice focuses on disputes involving Latin America, she has also handled disputes in various countries throughout the world. Clients frequently praise her diligence, commitment to getting the best outcome, oral advocacy skills, and leadership. Legal 500 has named her as a recommended lawyer for international arbitration (2021 and 2023) and international litigation (2023).
Prior to law school, Julianne also spent a year living in Ibarra, Ecuador as a Fulbright English Teaching Assistant. She also spent two years prior to law school as an Honors Paralegal in the Networks and Technology Section of the U.S. Department of Justice, Antitrust Division.

Nicholas Hill
Partner
McGuireWoods
Atlanta, GA
Nicholas helps businesses and financial institutions navigate complex disputes with their insurance carriers. He has recovered hundreds of millions of dollars in insurance proceeds on behalf of businesses and financial institutions in policyholder insurance coverage disputes as a result of the successful resolution of litigation and pre-litigation claims. He represents policyholders in all types of first- and third-party insurance claims, including under cyber, CGL, D&O, E&O/professional liability, EPL, fidelity and crime, political risk, product recall, property damage / business interruption, R&W, and other manuscript lines of coverage.
In addition to his insurance coverage practice, Nicholas is a skilled litigator who has developed effective case strategies in litigation around the country, including in class actions, contract disputes, business torts, post-merger, false claims act, and fraudulent conveyance disputes.
Nicholas was recently recognized in The Best Lawyers in America 2021 "Ones to Watch List" for commercial litigation.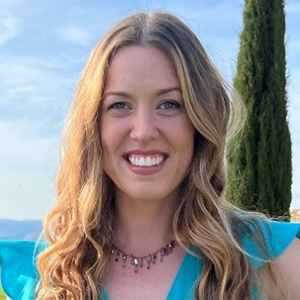 Abbey Hawthorne
Deputy Director, Arbitration & Deputy Director, Arbitration & ADR, North America
ICC International Court of Arbitration® (SICANA Inc.
New York
Abbey Hawthorne is Deputy Director of Arbitration & ADR for North America at the ICC International Court of Arbitration (SICANA, Inc.) in New York. She has been in her role since 2022. As part of the Educational Services team, Abbey promotes ICC dispute resolution services throughout the United States and Canada and oversees educational services for in-house counsel teams, law firms, and arbitrators. Prior to her role as Deputy Director, Abbey was an adjunct professor at Arizona State University's Sandra Day O'Connor College of Law and worked at firms specializing in business immigration law and litigation in Arizona.

Abbey holds a J.D. focused on international commercial arbitration & alternative dispute resolution from Arizona State University, where she also earned dual bachelor's degrees and was a three-time U.S. Department of State Title VIII Fellow.
Erin Collins
Associate
DLA Piper
New York, NY
Erin Collins focuses her practice on commercial and investment treaty arbitrations, as well as arbitration-related proceedings in U.S. federal courts and New York state courts. Erin has represented international companies and sovereign states in connection with arbitral proceedings held under the auspices of major institutional and ad hoc rules, including the International Centre for Settlement of Investment Disputes (ICSID), the American Arbitration/International Centre for Dispute Resolution (AAA/ICDR), the International Chamber of Commerce (ICC), the Singapore International Arbitration Center (SIAC), the Cairo Regional Center for International Commercial Arbitration (CRCICA), and the United Nations Commission on International Trade Law (UNCITRAL) Rules. Her experience includes advising clients in renewable energy, oil & gas, construction, pharmaceutical, media, mining and real estate sectors.

Mark Stadnyk
Partner
Squire Patton Boggs
Houston, TX
Mark Stadnyk is a partner focusing on international commercial and investor-state arbitrations. He serves as counsel in international disputes involving a wide range of sectors, institutions, arbitral rules and treaties, with an emphasis on upstream and midstream commercial disputes, renewables, EPC disputes and foreign direct investment disputes under international law. He has recently represented major publicly traded companies and sovereign states in a diverse range of international arbitrations and litigations.

Mevelyn Ong
Associate
Sullivan & Cromwell
New York, NY
Mevelyn Ong is an associate in Sullivan & Cromwell's Litigation Group. Her practice focuses on international dispute resolution, specifically international arbitration and cross-border anti-corruption investigations. Ms. Ong has represented clients around the world from diverse industry sectors in international arbitrations administered under the major arbitral rules (including the ICC, LCIA, UNCITRAL and AAA Rules), as well as conducted on an ad hoc basis. She is also experienced in advising on the drafting of dispute resolution clauses in complex multi-party and multi-contract situations. She has additionally represented large financial institutions and companies in multi-jurisdictional sanctions and anti-money laundering investigations. She has particular experience and interest in international disputes that implicate issues of political risk, ESG/BHR considerations, transnational criminality, and international law.
Prior to joining the firm, Ms. Ong worked in Australia and East Asia, including as Deputy Counsel to the Secretariat of the ICC International Court of Arbitration.
She is dual-qualified to practice in both New York and Australia, and holds Bachelors of Laws/Arts (LL.B/BA) with First Class Honours from the University of Melbourne (Australia), a Certificate in Global Arbitration Law and Practice from Queen Mary, University of London (U.K.) and a Masters of Law (LL.M) from Columbia University (U.S.A).

Eric Lenier Ives
Associate
White & Case
New York, NY
Eric is an associate in the International Arbitration group in the firm's New York office. His practice covers complex commercial dispute resolution, investor-State arbitration, and international law. He advises corporate and sovereign clients across industries, with experience in financial services, pharmaceuticals, insurance, and construction arbitrations under the UNCITRAL, ICC, LCIA, JAMS, and AAA-ICDR rules. He has experience in all phases of the dispute resolution process. Eric has lectured on a wide range of international arbitration issues in the United States, the Republic of Latvia, the Republic of Tajikistan, and the Kyrgyz Republic. Eric also serves as Assistant Editor for the United States and Canada on the Kluwer Arbitration Blog and as coach to Columbia Law School and Ukrainian Catholic University in the 31st Willem C. Vis International Commercial Arbitration Moot Court.
Other Information
Nondiscriminatory Policy
The Center for American and International Law does not discriminate on the basis of race, color, sex, religion, national origin, age, disability, veteran status, sexual orientation, gender identity, or any other protected status in educational activities, scholarship programs or admissions.
ICC Privacy Policy
Your information will also be collected by the International Chamber of Commerce (ICC) for the purpose of registering you for the event. You may receive postal and electronic communications from the ICC related to ICC Arbitration and ADR activities in accordance with ICC's Privacy Policy. At any point, you can opt-out or unsubscribe by contacting Marek.Krasula@iccwbo.org (for North America contact list) or ICC_Connect@iccwbo.org (for global contact list).
Privacy Policy
We do not sell or rent information to any outside parties. By providing your information, you will receive postal and electronic communications from the Institute for Transnational Arbitration (ITA) of The Center for American and International Law (CAIL) in accordance with CAIL's Privacy Policy. If we co-sponsor a program with another organization, information may be shared between the parties. All such co-sponsors will be identified on the event details and registration page. At any point, you can opt-out or unsubscribe by selecting either link at the bottom of each email or call us at 972.244.3400.