Transnational Arbitration
#YoungITATalks - 2023: The Year Ahead in Arbitration
Live Webinar - 12.30 pm -1.30 pm London
Via Zoom
12.30 pm -1.30 pm London
Registrar: +1.972.244.3403
ITA: +1.972.244.3414
Fax: +1.972.244.3401
E-Mail: ita@cailaw.org

Overview
Presented by Young ITA
Details for connecting will be sent shortly after you register and again before the event. If you have any queries, please email Alliyah Robinson.
Join our online event for a round-up of the latest developments in international arbitration, looking ahead to what 2023 has in store. Our speakers will be covering hot topics such as the future of the Energy Charter Treaty, the reforms to investor-State dispute settlement debated by UNCITRAL Working Group III, revising the Arbitration Act 1996, tactical arbitrator challenges and more.
As we enter the New Year, we welcome new voices in international arbitration, giving younger practitioners the opportunity to present and debate the biggest questions in arbitration today. Our audience will have the chance to vote for the trend they believe will come to define 2023.
#YoungITATalks Online is a series of virtual and in-person events presented around the world, featuring talks, workshops or interviews that cover a wide range of subjects relating to arbitration. The #YoungITATalks series is designed for education, conversation and sharing knowledge and experiences among young practitioners.
This event is presented tuition-free.
Schedule and Faculty
12:30 pm London - Welcome
Katrina Limond, Young ITA UK Chair, London
---
12.40 pm London - 2023: The Year Ahead in Arbitration
Join our speakers for a round-up of the latest developments in international arbitration and a look ahead to the hot topics likely to define 2023.
Moderators: Katrina Limond, Young ITA UK Chair, London; Robert Bradshaw, Young ITA UK Vice-Chair, London
Speakers:
Aashna Agarwal (Allen & Overy, London)
Sophie Freelove (Vinson & Elkins, London)
Nina Melzer (LALIVE, London)
Stela Negran (LALIVE, London)
Lucy Preston (Orrick, London)
---
1:15 pm London - Audience questions and voting
About the Speakers

Aashna Agarwal
Allen & Overy
London
Aashna is an associate in the international arbitration team at Allen & Overy in London. She works on global arbitrations across various sectors, with a particular focus on the energy and construction sectors. She is experienced in arbitration related court proceedings and also advises on public international law, commercial law and business & human rights.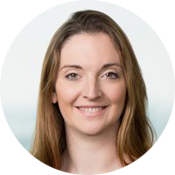 Sophie Freelove
Vinson & Elkins
London
Sophie is an associate in the International Dispute Resolution & Arbitration practice group at Vinson & Elkins in London. Her practice focuses on advising clients on a range of international arbitration and litigation matters, with a particular focus on the energy and construction sectors.

Nina is an associate in the arbitration team at LALIVE in London. She specialises in international commercial arbitration with a focus on complex supply-chain and post-M&A disputes. She advises clients in the pharmaceuticals and biotechnology, aerospace and defence sectors. She has acted as counsel in numerous international arbitration proceedings under the rules of various institutions (including ICC, DIS, DIA).
Nina is also a member of the initiative for young arbitrators of the German Arbitration Institution (DIS40) and Arbitral Women.
Stela is an associate at LALIVE. Her main area of practice is international arbitration, including commercial and investment treaty arbitration. She has experience in international disputes under the major arbitral institutional rules, including ICSID and the ICC, as well as ad hoc proceedings (UNCITRAL).
Stela holds a Bachelor of Laws (Honours) and a Master of Laws in International Business Law from Queen Mary, University of London.

Lucy is a managing associate at Orrick. Her practice primarily focuses on commercial arbitration across a range of sectors, including construction, energy, infrastructure and technology.
She has worked with clients and disputes in many jurisdictions and in most of the major forums, with a particular focus on ICC, LCIA and SIAC arbitrations.
Other Information
Photo/Audio/Video Release
Registration for or attendance at this event acknowledges consent to be recorded or photographed. We reserve the right to use any photograph/video taken at our events, without the expressed written permission of those included within the photograph/video. We may use the photograph/video in publications or other media material produced, used or contracted including but not limited to: brochures, invitations, books, newspapers, magazines, television, websites, annual reports, newsletters, etc. To ensure the privacy of individuals, images will not be identified using full names or personal identifying information without written approval from the photographed subject.
Nondiscriminatory Policy
The Center for American and International Law does not discriminate on the basis of race, color, sex, religion, national origin, age, disability, veteran status, sexual orientation, gender identity, or any other protected status in educational activities, scholarship programs or admissions.
Privacy Policy
We do not sell or rent information to any outside parties. By providing your information, you will receive postal and electronic communications from the Institute for Transnational Arbitration (ITA) of The Center for American and International Law (CAIL) in accordance with CAIL's Privacy Policy. If we co-sponsor a program with another organization, information may be shared between the parties. All such co-sponsors will be identified on the event details and registration page. At any point, you can opt-out or unsubscribe by selecting either link at the bottom of each email or call us at 972.244.3400.