Almost 200 law students and young attorneys registered for the IEL's first Hartrick Symposium Career Paths for Young Attorneys in the Energy Sector, co-presented with the University of Tulsa College of Law in Tulsa on March 1 and 2. The symposium discussed the various careers in the energy industry and related legal private practice available to new law graduates, and attracted some of the best known lawyers in the business to talk about their careers and experiences.
Work as an oil and gas attorney was discussed first, with the panel noting that large energy companies rarely recruited directly from law school, but the traditional route to an in-house law department through a few years in private practice was very much open. Flexibility, a willingness to travel and relocate, and knowing that your career will probably be different in five years' time from what you think now, are all important factors in success.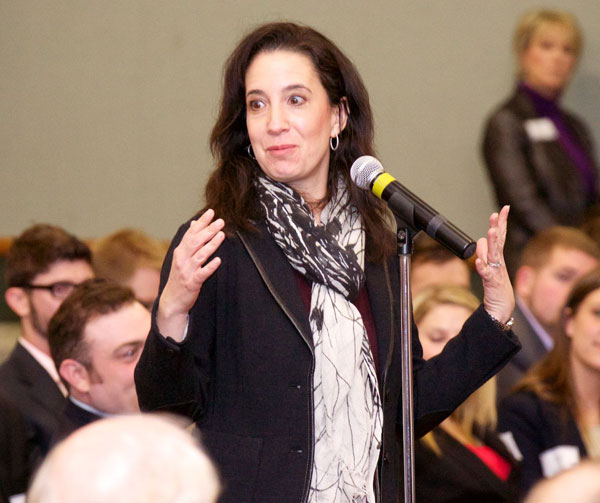 Dean Janet Levit of Tulsa Law asks a question from the floor
Other career avenues explored included the land professional, international work, regulatory attorneys and compliance professionals, before a concluding panel considered the employers' perspectives. Attendees enjoyed networking time with the corporate, private practice and academic lawyers on the faculty.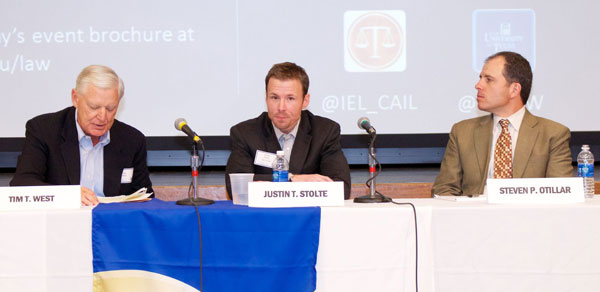 International careers panel (l to r) Tim West, Justin Stolte and Steven Otillar
The conference was video recorded and will be made available for viewing through the IEL website.
The Hartrick Symposium represents one use of a generous grant made to the IEL by the Hartrick Foundation. Other uses include the Hartrick Scholar writing prize, recently awarded at the 64th Annual Oil and Gas Law Conference to Zeb Zankel, a J.D. candidate at Santa Clara School of Law, and some short videos on the benefits of a legal career in the energy industries which are currently in the course of preparation.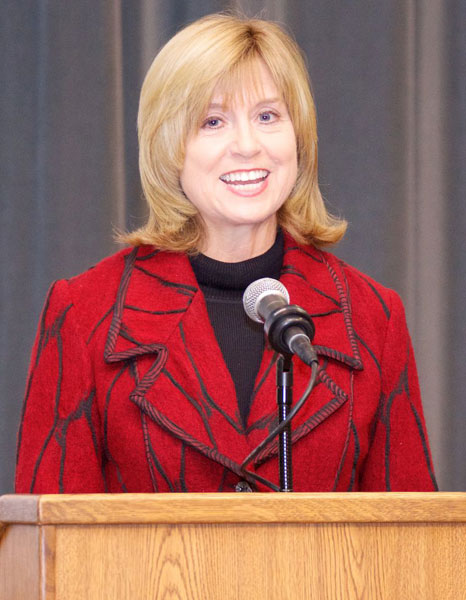 Janice Hartrick addressing the symposium