The IEL's Annual Oil & Gas Law Conference is scheduled for Wednesday and Thursday, February 19 and 20 in 2014. This annual must-attend event for lawyers in industry and private practice is co-chaired this year by Steve Otillar (Akin Gump) and Curtis Frasier (recently retired upstream general counsel of Shell North America), with the assistance of module chairs Jack Balagia (Exxon Mobil)(Litigation), Will Marsh (Baker Hughes)(Oilfield Services), Todd Mullen (PanAtlantic)(International), David Sweeney (Lukoil)(US Transactional), Shaun Finnie (Evercore)(Finance), Tom Ryan (Total)(Regulatory) and Richard DiSanti (Chevron)(Environmental).
The John Rogers Award Dinner will take place on Wednesday evening (February 19), and will honor Chuck Davidson, the Chairman and CEO of Noble Energy. Becky Miller of Scott, Douglass & McConnico will deliver the Deans of Oil & Gas Lecture over lunch on Thursday.
For the first time this year, an optional third day has been added to the conference, with the co-sponsorship of the Institute for Transnational Arbitration, one of the IEL's sister institutes within CAIL. The International Energy Arbitration Forum will begin on Thursday afternoon shortly after the conclusion of the IEL annual conference with debates on hot issues in arbitration presented jointly by the IEL Young Energy Professionals and the ITA Young Arbitrators, and will continue on Friday, February 21 with a review of two important academic works in progress followed by a number of sessions on significant arbitration topics.
Savings are available by registering for both conferences together. Click here for more details. IEL Advisory Board members can attend the two-day annual conference free of charge and should register by using the special link sent to them by email.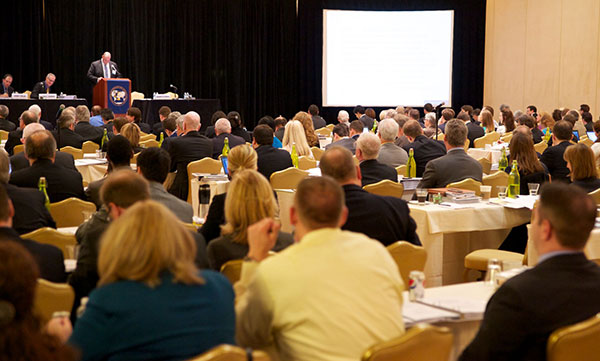 Annual Conference 2013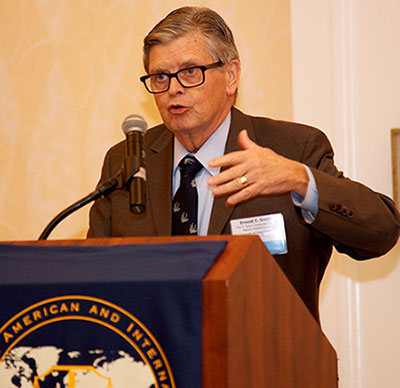 Professor Ernie Smith Delivers the 2013 Deans of Oil & Gas Lecture