Energy Law Advisor
Issue 2 – May 2020
Managing Editor – Kelly Ransom
Associate Editors – Eduardo Certucha Marquez, Abigail Noebels, Erin Potter Sullenger, Kelli Sims, Steven Williamson
Industry News
Key Excuses from Performance Under Texas Contract Law
The shock to the economy of COVID-19 has been administered more rapidly than any economic blow in modern history and has placed enormous strain on the web of contracts that support commerce around the world. In Texas, the shock has exacerbated the severe economic consequences of an already declining energy market. The combined strain has led many parties to contracts, rightly or wrongly, to refuse performance and assert a number of excuses available under Texas law.
By David F. Asmus, Shawheen S. Molavi, Danielle O. Mirabal, and John Brannan, III, Sidley Austin LLP
Update and Commentary on Recent Developments Concerning the Permian Highway Pipeline Project
A Texas appellate court passed on expediting Kinder Morgan's fight to dissolve a temporary injunction blocking construction of the $2 billion Permian Highway Pipeline Project and instead ordered a bit of patience in In re Permian Highway Pipeline LLC.
By Brian Bagley and Alexandra Ledyard, Akerman LLP; Christen Bagley, Abernathy MacGregor
LNG in the Time of Corona: Industry Update on the Challenges and Opportunities of North American LNG Projects
Following the WHO's declaration of the coronavirus outbreak as a global pandemic, the world began taking measures to contain the spread of the virus, including imposing lockdown orders. This led to an economic downturn affecting all industries and, consequently, the demand for LNG. Additionally, the Saudi-Russia price war led to a drastic drop in U.S. crude prices, which continues to negatively affect natural gas prices.
By Nicolas Borda and Ramy A. Morad, Reed Smith LLP
The Oil Price War and COVID-19: What Results for Natural Gas Producers in Appalachia?
The world is now in crisis due to the COVID-19 pandemic and shutdown of large segments of the economy. In addition, a recent oil price war between Saudi Arabia and Russia triggered a collapse in oil prices. As a result, natural gas producers in Appalachia must think strategically about the impacts of the oil war and COVID-19 in a post-2020 world. Surprisingly, low oil prices may actually be good news for certain Appalachian producers.
By Braden L. Christopher, Bridget D. Furbee, and Matthew Schlensker, Steptoe & Johnson PLLC
Federal Offshore Pipeline Decommissioning in BOEM Significant Sediment Resource Areas
In recent years, the Bureau of Safety and Environmental Enforcement has increasingly departed from longstanding practices by denying applications to decommission offshore pipelines in place. The denials are accompanied by an order from BSEE to decommission the pipelines by removal, with reference to Notice to Lessees 2009-G04 and/or Significant Sediment Resource Areas in the vicinity of the pipeline. BSEE is also issuing orders to companies to remove pipelines located in SSRAs that were previously decommissioned in place.
By Jana L. Grauberger and Jillian Marullo, Liskow & Lewis
Business Interruption Coverage Amidst the COVID-19 Pandemic

The outbreak of the novel coronavirus SARS-CoV-2, which causes the disease known as COVID-19, presents an unprecedented challenge to individuals, governments, and businesses across the world. Because of the global scale of the COVID-19 pandemic, businesses worldwide have been forced to cease operations, either due to government restrictions and orders or concerns about the spread of COVID-19.
By Jonny Havens and Nish Bhan, Baker Botts L.L.P.
Louisiana State Court Provides Guidance in the Recent Trend of Citizen Suits Under Environmental Statute

In 2013, three neighboring landowners in Avoyelles Parish, Louisiana filed a traditional legacy lawsuit complaining of alleged contamination on their separately-owned properties that they claimed was caused by historical oil and gas exploration and production activities. Multiple lawsuits have since been filed by those same landowners related to the same contamination first alleged in 2013.
By Jane A. Jackson, Kelly Hart Pitre
Preparing for a Shut-In: Key Lease-Preservation Factors to Consider When Shutting-In a Well

As the energy industry continues to suffer from historically low prices caused by both an oversupply of oil and an unprecedented shock to demand, for the first time in many years, producers have begun shutting-in wells on a large scale due to market conditions. When shutting-in a well, key items should be checked for ways in which the lease can be preserved during the shut-in period.
By Danielle Mirabal, Sidley Austin LLP

Coronavirus Litigation Issues for the Energy Industry
The coronavirus and related damage to the world economy will pose numerous challenges for the energy industry. This article focuses on the potential effects to litigation that will likely arise in this industry and how best to prepare.
By Daniel Murray, Frost Brown Todd LLC
US EPA Issues Temporary Enforcement Policy in Wake of COVID-19

On March 26, 2020, US EPA issued a memorandum announcing a temporary policy to address potential noncompliance with environmental legal obligations resulting from the COVID-19 pandemic, in lieu of otherwise applicable EPA enforcement response policies. The temporary policy applies retroactively to actions or omissions that occur from March 13, 2020 and until the policy terminates. US EPA will notify the public at least seven days prior to terminating the policy.
By Christine Rideout Schirra, Bricker & Eckler LLP
In Pennsylvania, Road Construction Results in de facto Condemnation of Coal on Nonadjacent Parcel
Pennsylvania oil and gas producers who have their access to parcels cut off by highway construction may find an avenue to claim a de facto taking under a recent coal case. In PBS Coals, Inc. v. Department of Transportation, the Pennsylvania Commonwealth Court resurrected coal companies' de facto taking claim by reversing the trial court's dismissal of the Pennsylvania Department of Transportation's preliminary objections.
By Glenn A. W. Thompson, Steptoe & Johnson PLLC

---
Institute News
Applications are available for IEL's 2020-2021 Leadership Class. To learn more and apply for the class, click here.

Upcoming Webinars!
Macro Trends and Distressed Debt in Energy – 12:30 – 1:30 p.m. Central, June 9.

Learn more.
Ten Tips for Dealing with Distressed Counterparties – 12:30 -1:30 p.m. Central, June 16. Learn more.
Environmental Permitting Appeals and Pipeline Construction: Are the Circuit Courts the New Environmental Review Courts? – 12:30 – 1:30 p.m. Central, June 25. Learn more.

Kimberly Phillips
Chair, IEL's Diversity & Inclusion Committee

Tina Nguyen
Vice Chair, IEL's Diversity & Inclusion Committee
Diversity & Inclusion Highlight
Featuring the Leaders of IEL's New Diversity & Inclusion Committee, Kimberly Phillips and Tina Nguyen
In 2019, the Institute for Energy Law created a Diversity and Inclusion Taskforce, which was converted into a strategic committee of IEL at the Annual Advisory Board Meeting in February of 2020. The committee is led by Chair Kimberly Phillips, General Counsel, Global Litigation at Shell Oil Company and Vice Chair, Tina Nguyen, Senior Associate at Baker Botts L.L.P.
To inform members about the work of this new and important committee, Vickie Adams (Institute for Energy Law) interviewed Kimberly and Tina regarding their involvement in the committee, goals, the importance of diversity and inclusion to them, and more.
Vickie Adams (VA): This is the first year of IEL's Diversity & Inclusion Committee. What was it about this initiative that made you want to be involved and take a leadership position?

Tina Nguyen: Diversity and inclusion is an issue near and dear to my heart. My parents came to the United States from Vietnam in the 1970s, and at times, this wonderful but new country felt lonely and frightening. We still remember and cherish those who looked past our differences in culture and outward appearance, and befriended us. It is thanks to my parents who gave me the gift of being born and growing up in Houston, and who taught me to embrace our diversity. Seeing, recognizing, and appreciating these differences can make us not just better people, but also lawyers – better at presenting to the spectrum of jurors, better at finding a common resolution with our counterparties, and better at connecting with our colleagues and clients.

I was honored to be asked to serve as Vice Chair of IEL's Diversity and Inclusion Committee. This committee is made up of heavy hitters in our industry, and it is no surprise that, in working with them, I have been so impressed with their commitment to diversity and inclusion.

VA: Can you tell us a little about the goals of the committee?
Tina Nguyen: The goal of the Committee is to help build a diverse and inclusive community and provide opportunities for diverse professionals to become involved in the IEL, including through leadership positions and speaking opportunities. It recognizes the vibrancy of our legal community and works to provide opportunities for that vibrancy to shine at IEL.

VA: Do you have a personal definition for diversity and/or inclusion?

Tina Nguyen: Taking initiative to be welcoming. At one of my first IEL events, Liz Klingensmith of Womble Bond Dickinson went out of her way to say hi to me. I had worked with her briefly in law school, and though that was long ago, she made the effort to say hello in a room full of the best and brightest (and me). Liz is a member of the Diversity and Inclusion Committee for good reason.

My definition of diversity and inclusion focuses more on the inclusion aspect, because by intentionally working on inclusion, we are making opportunities for diversity to thrive.

VA: There are tons of reports and articles out there about the importance of diversity and inclusion in the workplace. How do you describe the importance of D&I?

Kimberly Phillips: In my view, it allows an organization to make better decisions and to look at issues taking into account a full myriad of perspectives. It helps avoid "group think" and enables and enhances creativity, particularly in problem-solving.

VA: Have you seen a change in attitude toward diversity & inclusion over your careers?

Kimberly Phillips: Yes, I have seen the conversation embrace inclusion much more openly and purposefully. It's great to have a team or organization that looks diverse. It's even better when all of those diverse team members are able to contribute their thoughts and ideas authentically and their authenticity and diversity is fully embraced and respected.

VA: Where do you hope [society, law firms, IEL, etc.] will be in regard to D&I five years from now?

Kimberly Phillips: I hope it is a thing of the past i.e., that D&I are simply day-to-day ways of working, thinking, and behaving. I hope in 5 years D&I are norms such that both are intuitive and innate, like breathing—that in 5 years we all "just do it."
---
Members in the News

Jim Collura
Jim Collura, partner at Bradley Arant Boult Cummings LLP and current Chair of IEL's Oilfield Services Committee, is listed in The Best Lawyers in America® and is Martindale-Hubbell® AV Preeminent Rated. Additionally, Jim is a member of the Construction Practice Group at Bradley, which was named "Law Firm of the Year" for Construction Law in 2020 and 2018 by U.S. News & World Report Best Law Firms. Jim serves in a leadership role as a member of Bradley's Board of Directors.

Jeff Davis
Jeff Davis, partner at Bradley Arant Boult Cummings LLP, is Co-Chair of the firm's Oil and Gas Team. He is listed in The Best Lawyers in America® for Product Liability Litigation and Commercial Litigation and ranked in Super Lawyers for Civil Litigation: Defense, including recognition last year as one of the Top 100 Lawyers in Houston. Jeff is Martindale-Hubbell® AV Preeminent Rated. Jeff is also an elected member of both the American Board of Trial Advocates and the International Association of Defense Counsel.

Earl DeBrine
U.S. News Best Lawyers® named Earl DeBrine the 2020 "Lawyer of the Year" for Oil and Gas Law in Albuquerque. For over 30 years, Earl has represented energy companies, railroads and manufacturers in lawsuits and negotiations ranging from preferential purchase rights and other disputes under joint operating agreements, environmental and title disputes to oilfield wrongful death claims. Earl serves as Modrall Sperling's Secretary-Treasurer, and is Chair of the firm's Oil and Gas Practice Group.

Devan Flahive
Devan Flahive was promoted to Senior Associate at Porter Wright. Devan is located in the firm's Columbus office and focuses on oil and gas, antitrust and litigation.

Mark Holmes
Mark Holmes is a partner in White & Case's Banking practice and is resident in the Houston office. Mark has recently been ranked in Chambers USA 2020 – Banking & Finance – Texas – Band Four. Texas market and client feedback includes, "Mark Holmes is best known for his financing work in the energy industry. He's business-oriented, doesn't get bogged down in the minutiae." His practice focuses on energy finance and capital structure transactions with an emphasis on the upstream and midstream segments of the energy industry.

Jeremy Mercer
Jeremy Mercer was honored by Pennsylvania Super Lawyer® in the area of Energy. Jeremy is a partner in Porter Wright's Pittsburgh office and is an experienced commercial litigator focusing on energy, with an emphasis on oil and gas litigation.

Lynn Slade
Lynn Slade is nationally ranked in Native American Law: Non-Tribal Representation by Chambers USA for the eleventh consecutive year. "He is recognized all over the country for his expertise. One of the things he brings to the table is his knowledge of the people - he knows the people that need to be a part of the conversation." Co-Chair of Modrall Sperling's Native American Law practice, Lynn is also recognized by Chambers in Natural Resources & Regulated Industries and Native American Law in New Mexico.

Ryan Steele
Ryan Steele was promoted to Senior Associate at Porter Wright. Ryan, located in the firm's Columbus office, handles corporate contractual matters to bring mergers, acquisitions, financing, energy and natural resources deals, startup operations and other general business transactions to fruition.

Walter Stern
Walter Stern of Modrall Sperling has been nationally ranked by Chambers USA in Native American Law: Non-Tribal Representation for the eighth time. According to Chambers, he "is highly adept at handling a range of matters concerning energy and mining projects, particularly where there is an intersection with Native American law. He continues to be recognized by the market as 'a top-notch lawyer.'" Walter is also recognized by Chambers in Natural Resources & Regulated Industries and Native American Law in New Mexico.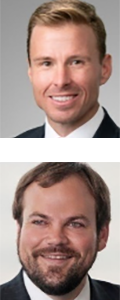 Justin Stotle and Stephen Szalkowaki
Latham & Watkins Houston partners
Justin Stolte
and
Stephen Szalkowski
have been recognized among the nation's leading lawyers in Energy: Oil & Gas (Transactional) by the Chambers USA 2020 Guide. Clients say, "They are always well-prepared and their expertise is top of the class." According to its website, Chambers and Partners, a UK-based publisher, selects attorneys and practice areas for inclusion based on thousands of interviews with practicing lawyers and clients around the world.
Click here to read more
.
Matt Warnock
Bricker & Eckler energy attorney Matt Warnock was reappointed to the Ohio Oil and Gas Leasing Commission by Governor Mike DeWine. The five-member board was created to oversee the leasing of state lands in Ohio for oil and gas development. Warnock was previously appointed to the commission in 2017 with his term ending in late 2019. His new term began September 20, 2019, and will continue through 2024.
---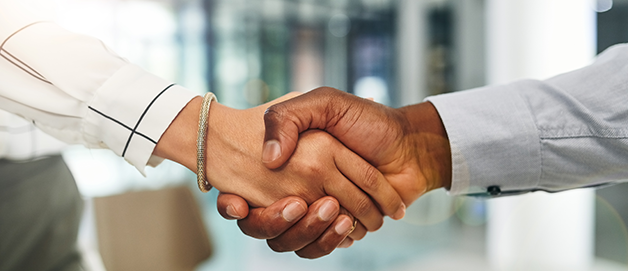 The IEL Welcome Mat and New Members
Join us in welcoming IEL's newest members.
Associate Members

:
Shari L. Heyen, Greenberg Traurig, LLP, Houston, TX
Young Energy Professional Members

:
Miranda Caballero, R. Reese and Associates, PLLC, Houston, TX

Justina Daniel-Wariya, Siltstone Capital, LLC, Houston, TX
Callan Edquist, Jordan, Lynch & Cancienne PLLC, Houston, TX
Alex Kuiper, Kuiper Law Firm, Houston, TX
Jesse T. Nation, Branscomb P.C., Corpus Christi, TX
Eric Ocwieja, Kuiper Law Firm, Houston, TX
Samantha Thompson, Hogan Thompson LLP, Houston, TX
Law Student Members

:
John Davis Labarre, Wake Forest University School of Law, Winston Salem, NC