Energy Law Advisor
Issue 3 – September 2020
Managing Editor – Kelly Ransom
Associate Editors – Eduardo Marquez Certucha, Abigail Noebels, Erin Potter Sullenger, Kelli Sims, Frank Tamulonis and Steven Williamson
Sponsored by


Industry News
Texas' Assumption of Fifth Circuit Test Requires Jury Findings on Disputed Factors for Borrowed Employee Defense Under Longshore and Harbor Workers' Compensation Act
W & T Offshore, Inc. v. Fredieu concerns borrowed employee status under the Longshore and Harbor Workers' Compensation Act. While only assuming the propriety of the Ruiz nine factor test for determining that status, the Texas Supreme Court's decision in Fredieu probably establishes how such issues will be tried in Texas.
By David E. Sharp, Law Offices of David E. Sharp, P.L.L.C.
"Pulling Back the Curtain"
EPA Proposing to Increase Transparency for Guidance Documents
The Environmental Protection Agency is proposing to give the regulated community a more active role and voice in developing, modifying, and potentially withdrawing EPA's significant guidance documents. The proposed rule, titled "EPA Guidance; Administrative Procedures for Issuance and Public Petitions" was published in the Federal Register on May 22, 2020 and is intended to provide "procedures for developing and issuing guidance documents and to establish a petition process for public requests to modify or withdraw an active guidance document."
By Radcliffe Dann IV, Will C. Marshall, and Kate Sanford, Davis Graham & Stubbs LLP
"Agency" Becomes a Real Issue in Title Washing: Pennsylvania Game Commission v. Thomas E. Proctor Heirs Trust
In a recent decision, the United States District Court in the Middle District of Pennsylvania denied cross-motions for partial summary judgment that (1) confirms, in part, established Pennsylvania law with regard to the challenge of title wash tax sales, and (2) may offer persuasive support to claims that "agency" between the delinquent surface owner and the purchaser at the tax sale could potentially bar joinder of the oil and gas estate to the surface estate.
By Josh Hannold and Bill O'Brien, Steptoe & Johnson PLLC
McGirt v. Oklahoma's Potentially Sweeping Regulatory Implications for the Oil & Gas Industry in Eastern Oklahoma
On July 9, 2020, the U.S. Supreme Court held that lands in eastern Oklahoma originally reserved for the Creek Nation in the 19th century remain a reservation for the purpose of a federal statute that gives the federal government exclusive jurisdiction to try certain major crimes committed by "[a]ny Indian" in "the Indian country." As a result, Oklahoma state courts had no jurisdiction to convict Petitioner Jimcy McGirt, an enrolled member of the Seminole Nation of Oklahoma, of three serious sexual offenses that took place on the reservation.
By Shane Pennington, Yetter Coleman LLP
Fifth Circuit Affirms Remand Orders in Louisiana Coastal Zone Lawsuits
On August 10, 2020, the U.S. Court of Appeals for the Fifth Circuit affirmed the orders of the Louisiana federal district courts remanding forty-two lawsuits filed on behalf of numerous Louisiana Parishes against various oil and gas companies. The parishes, as well as the Louisiana Department of Natural Resources and the Louisiana Attorney General, both of which intervened in each of the forty-two cases on behalf of the State of Louisiana, are asserting claims under the Louisiana State and Local Coastal Resources Management Act of 1978.
By Kelly Ransom, Kelly Hart Pitre
EPA Finalizes Updates to CWA Water Quality Certification Requirements

On July 13, 2020, the Environmental Protection Agency published the Clean Water Act Section 401 Certification Rule. The rule is set to become effective on September 11, 2020 and will introduce comprehensive changes to the regulations governing how states and authorized tribes certify water quality under Section 401 of the Clean Water Act.
By Jennifer A. Smokelin, Randa M. Lewis, and Jack Foster (Summer Associate), Reed Smith LLP
Oil & Gas Companies Face Broader Exposure to FCA Liability Under COVID Stimulus Programs

Due to COVID relief programs, federal dollars are working their way into the oil and gas industry in volumes never seen before. Because of this influx, energy companies should make themselves aware of the risks associated with applying for federal money under the False Claims Act, a statute that previously had relatively limited applicability to the oil and gas industry.
By Justin P. Tschoepe and N. Cyrus Bayar, McKool Smith, P.C.
Proposed Regulations Offer Welcome Guidance on Section 45Q Carbon Capture Credits

Clean energy transition efforts are expected to include the application of carbon capture and sequestration technology across a broad array of industries. Recent guidance for implementing a U.S. federal tax credit program aimed at carbon capture and sequestration projects should attract more industry and investor attention as the global focus on sustainability continues to grow.
By Todd Lowther, Julia Pashin, Molly Harding, Shearman & Sterling LLP

NEPA Final Rule Overhauls Environmental Reviews
On July 15, 2020, the White House Council for Environmental Quality issued its final rule updating, clarifying, and modernizing its governing regulations of the National Environmental Policy Act. The final rule, entitled "Update to the Regulations Implementing the Procedural Provisions of the National Environmental Policy Act," is the first major comprehensive revision of NEPA since its promulgation in 1978. The goals of the final rule are to create a more efficient and timely NEPA review process, improve interagency coordination, and enhance state and tribal participation.
By Colette D. Honorable, Daniella D. Landers, Jennifer A. Smokelin, Keturah A. Brown, and Grace C. Hearn, Reed Smith LLP
The Legal Landscape for Navigating the "E" of ESG

Energy companies are increasingly focusing on the "E" of ESG—environmental, social, and governance issues—to identify paths to address climate change risks and sustainability as part of their business models. Pressure from a wide array of stakeholders, including shareholders, employees, customers, suppliers, governmental entities, and the communities in which they operate, are driving energy producers to develop ESG strategies and set goals to reduce the environmental impacts of their operations and their products. In this context, understanding and anticipating the evolving legal landscape for navigating the "E" of ESG is key to mitigating business risks, ensuring stakeholder confidence, and strengthening long-term financial performance.
By Heather Palmer and Samina Bharmal, Sidley Austin LLP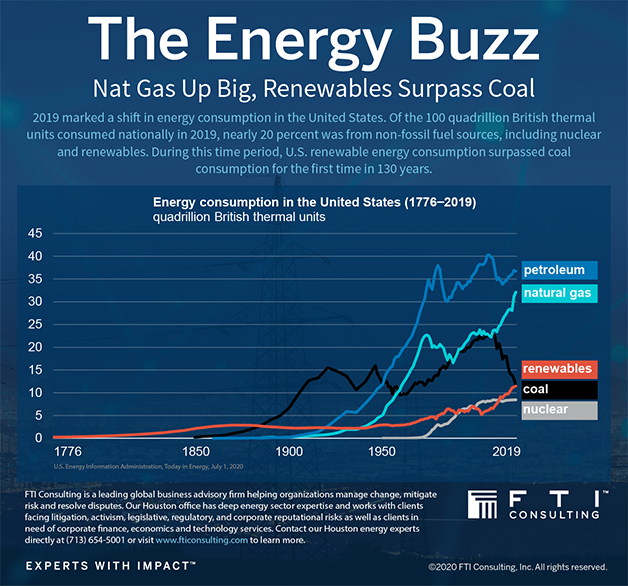 ---
Institute News
Upcoming Events!
11th Law of Shale Plays Conference – Live Online Conference – September 9-10 – Learn more.
2nd Energy Transactions Conference – Live Online Conference – October 7-8 – Learn more.
19th Annual Energy Litigation Conference – Live Online Conference – November 11-12 – Learn more.
3rd Leadership Class
The Institute for Energy Law is pleased to announce the 3rd IEL Leadership Class! After receiving more than 80 applications from impressive energy professionals, a selection committee chose 42 individuals to be part of this year's leadership class. Please join us in welcoming these unique and accomplished professionals!
Jenae Carolyn Allert, Gulfport Energy Corporation, Oklahoma City, OK
Anthony Arguijo, Scott Douglass & McConnico, LLP, Austin, TX
Marcus Allen Augustine, Calpine Corporation, Houston, TX
Blaise John Benoit, Energy Transfer LP, Houston, TX
Eduardo Canales, Akin Gump Strauss Hauer & Feld LLP, Houston, TX
Joseph Castelli, White & Case LLP, Houston, TX
Justin Clapper, Pearson Adair & Co., Plano, TX
Kerstie Clark, Hess Corporation, Houston, TX
Michael Cross, Norton Rose Fulbright US LLP, Arvada, CO
Sarah Y. Dicharry, Jones Walker LLP, New Orleans, LA
Sophie Ellinghouse, Western States Petroleum Association, Sacramento, CA
David William Exstrum, Lario Oil & Gas Company, Andover, KS
Gabrielle A Figueroa, Barclay Damon LLP, Syracuse, NY
Amanda Leigh Hale, Hamilton & Squibb, LLP, Fort Worth, TX
William Lake Hearne Jr., Davidson Summers, APLC, Shreveport, LA
Kara Herrnstein, Bricker & Eckler LLP, Columbus, OH
Jennifer Jo Hicks, Babst Calland, Charleston, WV
Mauri Hinterlong, HEYCO Energy Group, Inc., Dallas, TX
Krishan Gopal Insan, Ministry of Petroleum and Natural Gas, Government of India, New Dheli, India
Anita Kerin, Nine Energy Service, Inc., Houston, TX
Sommer N. Louie, Exxon Mobil Corporation, Spring, TX
Amanda Howard Lowe, Kean Miller, LLP, New Orleans, LA
Garrett Martin, Haynes and Boone, LLP, Houston, TX
Rocio Guadalupe Mendoza, Baker McKenzie, Houston, TX
Andrew John Miller, Shell Oil Company, Houston, TX
Brett A. Miller, Phelps Dunbar LLP, Southlake, TX
Melissa Munson, Steptoe & Johnson PLLC, The Woodlands, TX
Denny Ng, Chevron North America Exploration and Production Company, Houston, TX
Nneka Chioma Obiokoye, Holland & Hart LLP, Denver, CO
Liam O'Rourke, Baker Botts, L.L.P., Houston, TX
Tade Oyewunmi, Institute for Energy and the Environment, South Royalton, VT
Lauren Reeves, ConocoPhillips Company, Houston, TX
Rodolfo Rueda Ballesteros, Thompson & Knight, LLP, Mexico City, Mexico
Rebecca Seidl, Mayer Brown LLP, Houston, TX
Atman Shukla, Sidley Austin LLP, Houston, TX
Kelli Sims, Sherman & Sterling LLP, Houston, TX
Shanisha Smith, Baker & Hostetler LLP, Houston, TX
Nicole Soussan Caplan, Reed Smith LLP, Houston, TX
Laranda Moffett Walker, Susman Godfrey LLP, Houston, TX
Christopher C. Watts, Mayer Brown LLP, Houston, TX
Alexandra Wilde, Jones Day, Houston, TX
Chauntelle R. Wood, Liskow & Lewis, Houston, TX
Diversity & Inclusion Highlight
IEL's First Diversity and Inclusion Book Club—and Why It Matters
On July 16, 2020, the Institute for Energy Law held its kickoff event for a newly formed Diversity & Inclusion (Virtual) Book Club. The Book Club—the product of a collaboration between IEL's Diversity & Inclusion and Member Engagement Committees—is especially timely given the growing conversation around what Dr. Sandra L. Shullman, President of the American Psychological Association, has referred to as the "racism pandemic"—a term that has been used by experts to describe a variety of phenomena, including overt racism and institutional or systemic racism, and the effects of these on historically disenfranchised racial groups. These are by no means new problems, but over the past few months, they have increasingly been brought to the forefront of the national conversation, particularly as the killings of Black individuals, like George Floyd, Breonna Taylor, and Rayshard Brooks, have ignited protests and demonstrations across the country and the world. Read more.
By Trinity Morale, Liskow & Lewis
---
Members in the News

Angela Cruseturner
Angela Cruseturner, Assistant Dean of Career Development at Baylor Law, was honored as the 2020 Young Baylor Lawyer of the Year at a private ceremony. Under Angela's direction, Baylor Law's Career Development Office has posted record employment statistics for recent graduates, and the Professional Development Program has been recognized as one of the premier professional formation programs in the nation.

IEL Sustaining Member Firm, Liskow & Lewis, mourns the passing of its long-time member and former firm president Gene W. Lafitte.
Mr. Lafitte was the 2007 recipient of IEL's Lifetime Achievement in Energy Litigation Award. Mr. Lafitte received many professional accomplishments during his long and impressive legal career, including serving as the President of the American College of Trial Lawyers. A link to his obituary may be found
here
.

Jared Nelson
Jared Nelson has been selected to join The National Black Lawyers' organization as a National Black Lawyer Top 40 Under 40 for African American attorneys. The organization recognizes African American legal excellence and includes both plaintiff and defense attorneys in all practice areas. Jared is an energy litigator practicing in the Lafayette office of Liskow & Lewis. He has experience in multiple facets of litigation, including drafting motions, exceptions, demand and settlement letters, discovery requests and responses, and direct and cross examination questions.

D

enmon Sigler
Denmon Sigler was recently appointed Co-Chair of Baker McKenzie's North America Anti-Racism Task Force, which will focus on promoting anti-racism and building greater inclusion and equity both within the Firm and in the legal industry. The Taskforce will examine the Firm's hiring processes, work allocation systems, partner promotions and other long-standing practices with a critical eye toward rooting out bias and increasing equity and inclusion. In addition to her role on the Task Force, Denmon has served as the Chair of Baker McKenzie's North America Energy Transaction Practice since 2019 making her the Firm's first female head of this practice. She is also a member of Baker McKenzie's Global Oil and Gas Steering Committee, which oversees global strategy and client collaboration.
---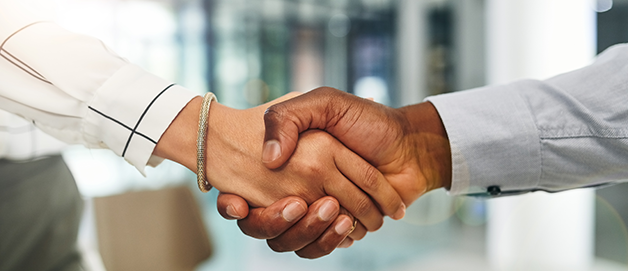 The IEL Welcome Mat and New Members
Join us in welcoming IEL's newest members.
Sponsoring Member

:
Quinn Emanuel Urquhart & Sullivan, LLP, Houston, TX with Kate Shih as the Advisory Board Representative
Associate Members

:
John J. Harris, Casso & Sparks, LLP, City of Industry, CA
Young Energy Professional Members

:
Andrew Bell, Bradley Arant Boult Cummings LLP, Houston, TX
Caleb Madere, Liskow & Lewis, Lafayette, LA
Jared Elijah-Akeem Nelson, Liskow & Lewis, Lafayette, LA
Stephen Patrick O'Neal, Pine Wave Energy Partners, LLC, Fort Worth, TX
Denice Redd-Robinette, Liskow & Lewis, Baton Rouge, LA
Niki Roberts, Akin Gump Strauss Hauer & Feld LLP, Houston, TX
Spencer Sinclair, Orrick, Herrington & Sutcliffe LLP, Houston, TX
Jared Lee Young, Holland & Knight LLP, Houston, TX
Student Members

:
Kelicia Davis Raya, Loyola University New Orleans College of Law, Baton Rouge, LA