Energy Law Advisor
May 2021
Administrative Editor – Kelly Ransom
Associate Editors – Eduardo Marquez Certucha, Abigail Noebels, Erin Potter Sullenger, Kelli Sims and Frank Tamulonis
Sponsored by


Industry Updates
Wake-Up Call: What the SolarWinds Cyberbreach Means for Midstream Companies
In December 2020, various US government branches, including the departments of Defense, State, Commerce, and Treasury, were targeted in a massive espionage attack, potentially exposing confidential and classified information. The hack is now widely attributed to a Russian intelligence group known as "Cozy Bear," among other names. Ultimately, the hack impacted almost 200 organizations worldwide, including government agencies as well as consulting, telecom, technology, oil and gas, and even cybersecurity companies.
By Krystal Pfluger Scott and Ewaen Woghiren, Jones Walker
Ohio Supreme Court Provides Some Clarity on the Specificity Required to Reserve Interests Under the Marketable Title Act
On March 16, 2021, the Supreme Court of Ohio issued its opinion in Erickson et al. v. Morrison et al. clarifying the decision in Blackstone v. Moore and holding that a recitation of a preexisting interest in a recorded title transaction is not a general reference that is insufficient to preserve the interest under the Marketable Title Act simply because it does not name the owner.
By Timothy M. McKeen and Andreah S. Riedel, Steptoe & Johnson PLLC
Pricing Carbon in New York
Carbon pricing is gaining increasing popularity as a market-based tool that could set clearer price signals in wholesale energy markets with the goal of ultimately reducing greenhouse gas emissions. The New York Independent System Operator has been studying the feasibility of implementing a carbon price for the past few years. NYISO determined that a market-based approach to pricing CO2 emissions will leverage the success of wholesale energy markets to develop the widest possible set of low-cost, innovative carbon abatement measures.
By Ekin Senlet and Angela Sicker, Barclay Damon LLP
Ohio Supreme Court Finds No Conflict Between MTA and DMA in Reuniting Mineral Interests
On December 2, 2020, the Supreme Court of Ohio issued its opinion in West v. Bode, and determined that either the Marketable Title Act or the Dormant Mineral Act may be used to reunite a severed mineral interest with the surface property subject to that interest.
By J. Kevin West, Dallas F. Kratzer III, and Andreah S. Frenn, Steptoe & Johnson PLLC
From Sea Change to Sea Levels Rising: What a Unified Democratic Government Means for Climate Change Action
With Democrats now in control of both houses of Congress, environmental and climate change issues will play a more prominent role in legislative deliberations in the United States over the next two years and beyond. The Georgia Senate results enable Congressional Democrats to facilitate President Biden's ambitious path toward a lofty aspiration of a "100% clean energy" economy with net-zero greenhouse gas emissions by 2050. As the new government takes shape, the number of overlapping environmental and climate plans offered by Democrats over the last several years will receive renewed attention, including most prominently Biden's $2 trillion dollar climate plan.
By Kenneth J. Markowitz, Christopher A. Treanor & Bryan C. Williamson, Akin Gump Strauss Hauer & Feld
How US Environmental Laws and Regulations Affect Carbon Capture and Storage

Carbon capture and storage does not fit neatly within the current regime of federal environmental law and regulation in the US. The development, construction, and operation of CCS projects and associated carbon dioxide and carbon oxide pipelines are primarily regulated by states. Indeed, there are no federal environmental regulations that are specific to CCS projects or associated pipelines.
By Seth Kerschner, Taylor Pullins, Brittany Curcuru, White & Case
Pennsylvania's Supreme Court Holds Unfair Trade Practices and Consumer Protection Law Does Not Apply to Oil & Gas Companies Acquiring Oil and Gas Leases

On March 24, 2021, Pennsylvania's Supreme Court held, in a split decision, that Pennsylvania's Unfair Trade Practices and Consumer Protection Law ("UTPCPL") can be enforced only against sellers in Commonwealth v. Chesapeake Energy Corporation, et al. In so concluding, the six-Justice majority determined that the oil and gas company defendants were not "sellers" under the UTPCPL when they acquire oil and gas leases from property owners.
By Jeremy Mercer, Porter Wright
Carbon Capture and Storage M&A Likely to Accelerate in US

Carbon capture and storage M&A is still in a nascent stage in the US, as it is globally. Though interest in CCS is rising rapidly, there were only 14 commercial CCS facilities in operation in the US and 19 in construction or development in 2020, according to the Global CCS Institute.
By Ipek Candan Snyder, White & Case
Featured Student Article
Preventing a Bone-Dry Future: Texas's Need for a Statewide Groundwater Conservation Authority

As Texas's population and water-intensive economic activity continues to grow, the quote attributable to Mark Twain that "whiskey is for drinking, water is for fighting" holds true.
Local groundwater conservation districts currently regulate groundwater in Texas. But, as the rate of groundwater depletion continues to increase, local GCD enforcement of groundwater regulations at the local level may not be a sufficient long-term solution to groundwater conservation in Texas, and the need for an effective regulatory structure and statewide groundwater conservation authority capable of balancing local needs with the state's immediate and long-term needs for usable groundwater is increasingly apparent.
By Jake W. Burton, SMU Dedman School of Law, Dallas, Texas
---
Institute News
Diversity & Inclusion Highlight
Announcing IEL's New Excellence in Diversity, Equity, and Inclusion Award
The new Excellence in Diversity, Equity, and Inclusion Award will be presented for the first time at the 2022 Annual Oil & Gas Law Conference to a person and/or organization that has demonstrated leadership and progress in advancing diversity, equity, and inclusion in the energy profession. The Executive Committee will seek input on potential candidates for the award, and in selecting the recipient, the Executive Committee shall consider whether the individual and/or organization has a demonstrated record of:
Valiantly championing diversity, equity, and inclusion in the legal profession and in the energy sector.
Working tirelessly to combat unconscious bias in the energy sector.
Demonstrating leadership in creating pathways and opportunities for the promotion of diverse talent in the energy sector.
Developing and supporting initiatives to recruit and retain diverse talent in energy companies, law firms, and energy-related supplier services.
Championing diversely-owned or led companies involved in the energy sector.
Providing resources and programs aimed at increasing diversity in the energy sector.
Working in local community to champion diversity, equity, and inclusion efforts, generally.
Fostering a trusting environment for discussions regarding diversity, equity, and inclusion.
---
Members in the News

Eric Camp
Eric Camp of Decker Jones, PC was recognized by Super Lawyers as a 2021 Texas Rising Star – an honor bestowed on no more than 2.5 percent of eligible Texas lawyers.

Jillian Marullo
Jillian Marullo is a lawyer in the Houston office of Liskow & Lewis and was promoted to Shareholder on January 1, 2021. Jillian handles an array of civil litigation matters as both plaintiff and defense counsel. She has a diverse commercial litigation practice representing clients in many sectors, including the oil and gas, maritime, commercial leasing, and insurance industries. Jillian also advises industry clients on regulatory matters, including the Outer Continental Shelf Lands Act and the Texas Natural Resources Code, and she represents clients in both onshore and offshore regulatory disputes and appeals. Jillian was included in the 2021 edition of the Best Lawyers: Ones to Watch for her experience in Energy Law. Jillian was the valedictorian of her class at South Texas College of Law and achieved the highest score on the Texas Bar Exam.
---
Hartrick Scholar Writing Competition
The 2021 Hartrick Scholar Writing Competition received a very large number of papers, making it one of our largest competitions ever. Each paper was ranked by multiple judges. Four papers were identified by the judges as finalists this year, and
Eric Leis
of Notre Dame Law School was chosen as this year's winner with his paper
Facilitating Fission: How the NRC Can Improve the Licensing of Small Modular Reactors
. Eric received a $2500 prize and registration to the 72nd Annual Oil and Gas Law Conference. To read the winning paper,
click here
.
Other finalists this year include:
Rachel Blue, University of Denver Sturm College of Law, Solving the U.S. Plastic Crisis: Chemical Recycling to Advance Plastic to Fuel Creation
Marisa Del Turco, Louisiana State University Paul M. Hebert Law Center, The Transformation From Cooperative Federalism to Exclusive Jurisdiction: Issues In the Evolution of a New Era Of Energy Regulation
Jenelle Tubergen, University of Houston Law Center, Is Lithium Really That Lit? A Life Cycle Analysis of Lithium-Ion Batteries
---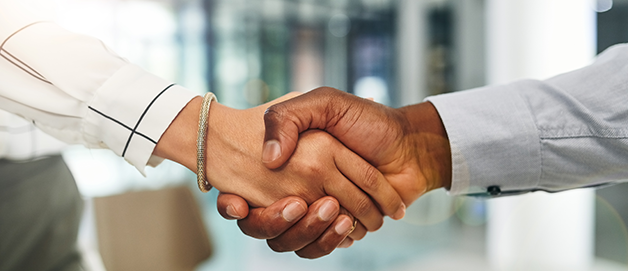 The IEL Welcome Mat and New Members
We are honored and excited to add the following individuals to IEL's membership roster. Please join us in welcoming them to our organization!
Academic/Government/Non-Profit

:
Associate Members

:
Carolyn B. Aiman
Bryan Blades
Yvonne E. Hennessey
John T. Kalmbach
Rebecca E. Mosquera
Elisabeth A. Murphy
James Ou
Mark R. Robeck
Erin Potter Sullenger
Maria Victoria Vargas
Law Student Members:
Jeremy Dugas
Uchechukwu Sylva Okoye
Law School Member

:
UNT Dallas College of Law, with Monika Ehrman as the Advisory Board Representative
Young Energy Professional Members

:
Chinonso T. Anozie
Augustin Barrier
John Martin Byrom
Natalie Cohen
Kristina Crump
Alejandra L. Gonzalez
Marshall Harkins
Rhianna Hoover
Virginia Kadlick
Jasmine Lothian
Erin W. McDowell
Chigozirim Nwaogwugwu
Colleen Sitton