Energy Law Advisor
August 2021
Administrative Editor – Kelly Ransom
Associate Editors – Eduardo Marquez Certucha, Amanda Hale, Abigail Noebels, Erin Potter Sullenger, Kelli Sims and Frank Tamulonis
Sponsored by


Industry Updates
Fifth Circuit Reverses 2020 Decision on Timeliness of Removal of Louisiana Coastal Zone Lawsuits
A year after holding that removal was too late, the U.S. Court of Appeals for the Fifth Circuit reconsidered and reversed its 2020 decision affirming orders remanding forty-two lawsuits filed on behalf of numerous Louisiana parishes against various oil and gas companies. This time, the Fifth Circuit concluded that the defendants timely removed the CZMA Cases after receiving an expert report from which it could first be ascertained that the cases were removable based on either federal-officer jurisdiction or federal-question jurisdiction.
By Kelly Ransom, Kelly Hart Pitre
Overturning 8 Years of "Palpable Error," The Louisiana Supreme Court Limits Damages Available to Landowners in Oilfield Legacy Litigation
On June 30, 2021, the Louisiana Supreme Court issued an opinion redefining the nature of available damages and the "actual, statutorily permitted role of the jury in Act 312 remediation lawsuits." The "LL&E II" decision finds that Act 312 charges the court, not the jury, to determine the funding needed to remediate property to government standards. If (and only if) an express contractual provision requires greater remediation than government standards, a jury may consider and award such "excess remediation" damages.
By Kelly Brechtel Becker & Laura Springer Brown, Liskow & Lewis
Endeavor Energy Resources, L.P. v. Energen Resources Corporation, et al.
Endeavor Energy Resources, L.P. v. Energen Resources Corporation, et al., 615 S.W.3d 144 (Tex. 2020) involved the construction of a continuous development clause in an 11,300 acre oil and gas lease in Howard County, Texas and addressed how the days between the drilling of wells are calculated. The Lease provided for a three-year primary term followed by a secondary term for as long thereafter as oil and gas is produced in paying quantities subject to the other provisions of the Lease.
By Michael D. Jones, Jones Gill Porter Crawford & Crawford LLP
Texas District Court Rejects the Railroad Commission of Texas's Purported Authority to Permit PSA Wells
On May 12, 2021, the 53rd Judicial District Court of Travis County, Texas left the Texas oil and gas industry in a state of confusion after reversing and remanding the Railroad Commission of Texas's Final Order in Oil & Gas Docket No. 02-315435, by finding, among other things, that (i) the Commission does not have the authority to approve permits for allocation and PSA wells, and (ii) the Commission should review relevant title documents in determining whether a permit applicant has a good faith claim to operate the well.
By Bradley L. Hart, Hamilton & Squibb, LLP
Ransomware: Fulfilling New Federal Compliance Obligations and Assessing Preparedness to Thwart or Respond to Attacks
The Colonial Pipeline is the largest fuel pipeline system in the United States. The Georgia-based company, Colonial Pipeline Company transports about 45% of all fuel consumed on the East Coast, shipping gasoline, diesel fuel, jet fuel, and other refined petroleum products from the Gulf Coast of Texas 5,500 miles to northern New Jersey. On May 7, 2021, Colonial Pipeline suffered a massive ransomware attack. Ransomware attacks encrypt computer systems and seek to extract payments from the system operators in exchange for a key to regain access to the sensitive data. DarkSide, a hacker group believed to have roots in Eastern Europe, is thought to be the culprit.
By Shawn A. Morgan and Joseph Carpini, Steptoe & Johnson PLLC
---
Institute News
Diversity, Equity & Inclusion Highlight
IEL's Diversity, Equity, and Inclusion Pledge
Diversity, Equity, and Inclusion are priorities of the Institute for Energy Law. At the beginning of 2020, a strategic committee was formed to monitor and further efforts in these areas. At the end of 2020, the Committee proposed a pledge for leaders of the Institute for Energy Law to confirm their support of IEL's Diversity, Equity, and Inclusion efforts.
The pledge is voluntary, but it is the hope of the committee that it will receive strong support from IEL leaders and members. The full text of the pledge is below. If you would like to virtually sign IEL's Diversity Pledge, you may do so here.
In my role at the Institute for Energy Law ("IEL"), I recognize and value the benefits that diversity brings to IEL. Therefore, I am committed to IEL's goal of advancing diversity, equity, and inclusion in IEL's membership and the greater energy legal profession. I will strive to expand the inclusion of diverse lawyers within IEL by advocating for more opportunities in leadership roles and as Advisory Board members, speakers, and presenters. I am further committed to fostering a trusting and open environment for discussing diversity, equity, and inclusion to promote these goals.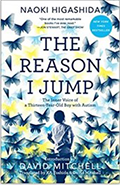 The next IEL Diversity, Equity, and Inclusion Book Club will take place on October 7 at 4:00 pm Central. To register,
click here
.
The discussion topic is,
The Reason I Jump: The Inner Voice of a Thirteen-Year-Old Boy with Autism
by Naoki Higashida.
Reading is not required.
---
Members in the News

Professor K.K. DuVivier
Professor K.K. DuVivier from the University of Denver Sturm College of Law has been named the John A. Carver Chair in Natural Resources Law. Her most recent publications are "Preventing Wind Waste" to be published in 71 Am. U. L. Rev. (late 2021)
https://papers.ssrn.com/sol3/papers.cfm?abstract_id=3873006
and "The Law of Distributed Generation in the United States—Conclusions [including microgrids]," Chapter 13, DISTRIBUTED GENERATION LAW (Sarah A.W. Fitts & Florence K.S. Davis, eds.) (ABA 2020). Recent presentations include (1)
American Bar Association Section of Environment, Energy, and Resources (SEER)
—Climate Change in the West: Land, People, Markets, and Law—Moderator "Environmental and Energy Justice" (Virtual June 17, 2021). (2)
Arizona State University Sandra Day O'Connor College of Law
—Sustainability Conference of American Legal Educators—Panelist "New Angles on Offshore Wind Development" (Virtual May 14, 2021). (3)
Colorado European Union Center of Excellence
—Moderator: "The EU's Covid Recovery Plan: Solution for a Worldwide Just Clean Energy Transition" (Virtual November 18, 2020).

Susan Lindberg
GableGotwals welcomes
Susan Lindberg
as a corporate shareholder in the Tulsa office. She has more than 25 years of experience as an attorney in the energy sector, both at a law firm and as a general counsel at public companies. Susan specializes in company-transforming transactions, corporate governance, and compliance matters.
Prior to joining the Firm, Susan was the Executive Vice President and General Counsel of SemGroup Corporation. She was also General Counsel and Corporate Secretary for Eni US Operating Co. Inc., and part of the U.S. executive team for Italy's Eni SpA. Before joining Eni, Susan held key legal and government affairs roles in the interstate natural gas pipeline business at Duke Energy and at Enron Corp.
Susan is originally from Tulsa, and worked for most of her career in Austin and Houston before returning to Tulsa. She is a member of the State Bar of Texas and is a Sustainability Accounting Standards Board (SASB) FSA Credential Holder. She has received training as a NACD Governance Fellow, and she is an alumna of the DirectWomen Board Institute. Susan has served in leadership roles on numerous nonprofit boards and presently serves on the board of Arts Alliance Tulsa and on the advisory board of Tulsa Ballet.
---
Leadership Class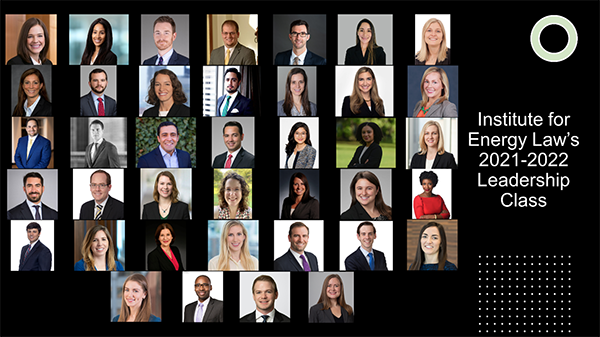 The Institute for Energy Law (IEL) is pleased to announce the 4th Leadership Class. Forty accomplished professionals were selected by a committee to take part in the 2021-2022 class. The class consists of attorneys and an economist from nine states, the District of Columbia, and Mexico. Their experience in the field ranges from three to twelve years. While many of the class members work in oil and gas litigation and transactions, several members also have experience in areas such as project finance, title, toxic tort, antitrust, power, renewables, shareholder disputes, LNG, real estate, international disputes, ESG, bankruptcy, employment, and much more.

Class members are dedicated to the communities in which they live and their pro bono efforts. The class includes several avid travelers, parents, athletes (running, soccer, ice hockey, sailing, and more), cooks, and an avid Lego builder.

Sessions for the class will begin online in September and the class will meet for a mandatory retreat in October. The class will continue through spring 2022 with webinars, networking events, and other programming geared specifically towards young energy professionals.

The 2021-2022 IEL Leadership Class consists of the following individuals:
Lynn V. Abell, Willkie Farr & Gallagher LLP
Huma Ali, Munsch Hardt Kopf & Harr, P.C.
Nugent D. Beaty, Jr. (D.J.), Haynes and Boone, LLP
Aaron M. Bruggeman, Bricker & Eckler LLP
John M. Byrom, McCarn & Weir, P.C.
Cecilia Cahuayme-Zuniga, Locke Lord LLP
Eduardo Marquez Certucha, Sidley Austin LLP
Brittany Covert, Norton Rose Fulbright US LLP
Whitney Cox, ConocoPhillips Company
Vanessa Dittman, Shook, Hardy & Bacon, LLP
Edward Duhe, Liskow & Lewis
Katherine Harrington, Foley & Lardner LLP
Max Ernesto Hernandez Ernult, Sánchez Devanny Eseverry, S.C.
Islara Irgit, Exxon Mobil Corporation
Nicole Jensen, Reed Smith LLP
Tyler Kostal, Kean Miller LLP
Alex Kuiper, Kuiper Law Firm, PLLC
James Langlois, White & Case LLP
Mohammed Loraoui, U.S. Department of Commerce
Li Yi Moneypenny, Shell Oil Company
Trinity A. Morale, Liskow & Lewis
Stephanie Noble, Vinson & Elkins LLP
Zachary P. Oliva, Kiefaber & Oliva LLP
Jeffrey Oliver, Baker Botts L.L.P.
Emma Perry, Yetter Coleman LLP
Erin Potter Sullenger, Williams Companies
Diana Prulhiere, Steptoe & Johnson PLLC
Niki Roberts, Akin Gump Strauss Hauer and Feld LLP
Tiajuana (TJ) Robinson, Halliburton
David John Rogers, Ottinger Hebert, L.L.C.
Brooke Sizer Williamson, Holland & Knight LLP
Sarah Steward, Exxon Mobil Corporation
Kim Stouffer, McGuireWoods LLP
Frank L. Tamulonis, Blank Rome LLP
Oliver Peter Thoma, King & Spalding LLP
Elizabeth Thomas, McGuireWoods LLP
Julia C. Williams, NERA Economic Consulting
Ewaen Woghiren, Jones Walker LLP
Jared Young, Holland & Knight LLP
Erica Elizabeth Youngstrom, Baker & Hostetler LLP
Upcoming Events
Check out our Programs Calendar for more upcoming events and webinars.
---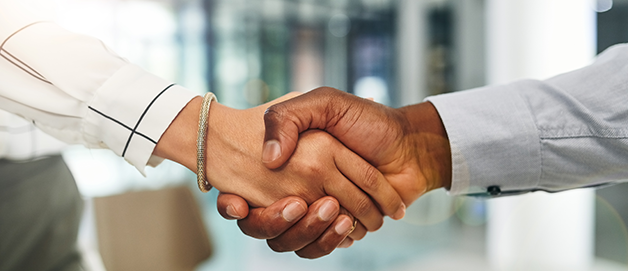 The IEL Welcome Mat and New Members
We are honored and excited to add the following individuals to IEL's membership roster. Please join us in welcoming them to our organization!

Associate Members

:
Huma Ali, Munsch Hardt Kopf & Harr, P.C., Houston, TX
D.J. Beaty, Haynes and Boone, LLP, Houston, TX
Cecilia Cahuayme-Zuniga, Locke Lord LLP, Georgetown, TX
Brittany Covert, Norton Rose Fulbright US LLP, Houston, TX
Whitney Cox, ConocoPhillips Company, Houston, TX
Max Ernesto Hernandez Ernult, Sánchez DeVanny Eseverri, S.C., Mexico, D.F.
Islara Irgit, Exxon Mobil Corporation, Spring, TX
Nicole Anne Jensen, Reed Smith LLP, Pittsburgh, PA
James R. Langlois, White & Case LLP, Houston, TX
Parker A. Lee, McDermott Will & Emery LLP, New York, NY
Mohammed Loraoui, U.S. Dept. of Commerce, Washington, DC
Li Yi Moneypenny, Shell Exploration & Production Company, Houston, TX
Tiajuana L. Robinson, Halliburton, Houston, TX
David J. Rogers, Ottinger Hebert, L.L.C., Lafayette, LA
Brooke Sizer Williamson, Holland & Knight LLP, Houston, TX
Sarah Steward, ExxonMobil Upstream Business Development Company, Spring, TX
Kim Stouffer, McGuireWoods LLP, San Francisco, CA
Oliver Peter Thoma, King & Spalding LLP, Houston, TX
Elizabeth Thomas, McGuireWoods LLP, Charlotte, NC
Julia Celeste Williams, NERA Economic Consulting, Washington, DC
Ewaen Woghiren, Jones Walker LLP, Houston, TX
Erica Elizabeth Youngstrom, Baker & Hostetler LLP, Houston, TX
Young Energy Professional Members

:
Mark R. Deethardt, Liskow & Lewis, New Orleans, LA
Nena M. Eddy, Liskow & Lewis, Baton Rouge, LA
Kathleen Hana Grossman, Locke Lord LLP, Houston, TX
Rebecca Kennedy, K&L Gates LLP, Pittsburgh, PA
David A. Najera, Holland & Hart LLP, Washington, DC
Law Student Members:
Reagan McGinnis, Boston College Law School, Brighton, MA
C. M. Rodgers, Dresden, OH