Energy Law Advisor
November 2021
Administrative Editor – Kelly Ransom
Associate Editors – Eduardo Marquez Certucha, Amanda Hale, Abigail Noebels, Erin Potter Sullenger, Kelli Sims and Frank Tamulonis
Sponsored by


Industry Updates
Regulation of Safety and Health on U.S. Offshore Wind Energy Facilities
In March of 2021, the White House announced a goal of 30 gigawatts of U.S. offshore wind energy by 2030. In light of this ambitious goal, one might assume that comprehensive safety and health regulations are already in place. But that is not a safe assumption. Welcome to a swashbuckling tale of agencies engaged in metaphorical swordfights for jurisdictional territory and a look forward to the New Year, 2022, when better regulations have been promised to arrive.
By Loulan J. Pitre, Jr., Kelly Hart Pitre, Adjunct Associate Professor of Law, Tulane Law School
Update: Dakota Access Requests SCOTUS Review of NEPA Interpretation
The continuing legal saga of the Dakota Access pipeline may soon be before the Supreme Court of the United States. On September 20, 2021, the Dakota Access pipeline developer, Dakota Access, LLC, petitioned the Supreme Court for a writ of certiorari to review the lower court's order directing the Army Corps of Engineers to conduct detailed National Environmental Policy Act reviews and prepare an environmental impact statement and vacating a critical easement granted by the Corps over federal land.
By Clark Reeder, Texas Commission on Environmental Quality
Pennsylvania Making a Renewed Push to Open the Doors to Community Solar Projects
The Commonwealth of Pennsylvania is experiencing an influx of renewable energy development. Solar energy projects are becoming more economically viable even in the northern portion of the continental United States as technology improves and government incentives drive investment. The amount of land used in these projects varies by type, but bigger projects can encompass hundreds—or even thousands—of acres of property under negotiated options, leases, or purchase agreements. While the renewable energy land acquisitions have not reached the fever pitch of oil and gas leasing during the Marcellus boom, land and legal professionals seasoned by the boom are a great resource for renewable energy companies entering the Commonwealth.
By Jon C. Beckman and Braden L. Christopher, Steptoe & Johnson PLLC
Louisiana Appellate Courts Weigh In On R.S. 30:16 Citizen Suits
Over the past several years, Louisiana landowners have adopted a new approach to address alleged property contamination arising from oil and gas operations—filing citizen suits under La. Rev. Stat. § 30:16. That statute allows individuals to sue to restrain violations of conservation regulations if the Commissioner of Conservation of the Louisiana Department of Natural Resources fails to do so. In these cases, the landowners allege that contamination on their property exceeds regulatory standards, and they seek remediation of the property and recovery of private attorney and expert fees from the oil and gas defendants who have operated on the property. Louisiana appellate courts are now confronting novel issues in two neighboring landowners' R.S. 30:16 cases, the Tureau case and the Guilbeau case.
By Jane A. Jackson, Kelly Hart Pitre
Eminent Domain Reform in Texas: A Guide for Going With the Flow
On June 16, 2021, Texas Governor Greg Abbott signed into law House Bill 2730, which goes into effect on January 1, 2022. HB 2730 marks the culmination of more than six years of negotiations between the Texas Civil Justice League, the Coalition for Critical Infrastructure, the Texas Farm Bureau, and several other landowner organizations to reach consensus on eminent domain reform.
By Alicia Edwards, Emma Kincade, and Susan Lindberg, GableGotwals
Community Solar Legislation Introduced in Ohio General Assembly
To date, community solar has not been available in the territories of the electric distribution utilities due to the inability for customers to participate in aggregate or virtual net metering. However, on October 12, 2021, members of the Ohio House of Representatives introduced House Bill 450 to allow for the development of community solar projects in EDU territories.
By Dylan F. Borchers, Bricker & Eckler
New Legislation Signals Strong Support for Carbon Capture, Use, and Sequestration in Texas
On June 9, 2021, Texas Governor Greg Abbott signed House Bill 1284, which was introduced along with its Senate companion, SB 450, during the state's 87th legislative session. HB 1284 grants the Texas Railroad Commission, the governmental agency that regulates the state's oil and gas industry, sole jurisdiction over Class VI Injection Wells and carbon capture, use, and sequestration activities in Texas.
By Madeline Thomas, Liskow and Lewis
---
Institute News
Diversity, Equity & Inclusion Highlight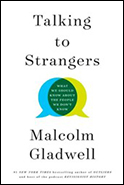 The last meeting of 2021 for IEL's Diversity, Equity and Inclusion Virtual Book Club will take place on December 3 from 12:00 pm – 1:15 pm Central. The topic of discussion will be the book, Talking to Strangers: What We Should Know about the People We Don't Know, by Malcom Gladwell. Talking to Strangers studies miscommunication, interactions and assumptions people make when dealing with those they don't know. To make this point, Gladwell covers a variety of events and issues, including the arrest and subsequent death of Sandra Bland and British Prime Minister Neville Chamberlain's interactions with Adolf Hitler.
In this meeting, moderators plan to break the group up into smaller groups for discussion.
Reading is not required for attendance and we hope you will join us for this conversation.
RSVP NOW

Upcoming Events
---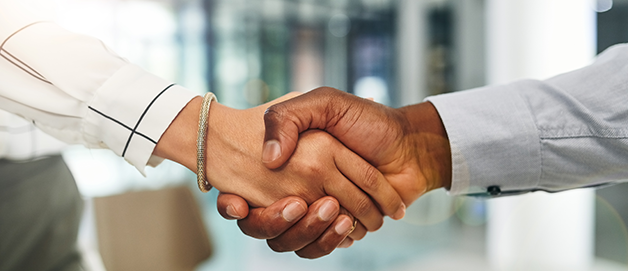 The IEL Welcome Mat and New Members
We are honored and excited to add the following individuals to IEL's membership roster. Please join us in welcoming them to our organization!

Associate Members

:
Dr. Andrew J. Davidoff, Exigent, Houston, Texas
Young Energy Professional Members

:
Candice Barnard, Stubbeman, McRae, Sealy, Laughlin & Browder, Inc., Midland, Texas
Jenny Gardner, Foley & Lardner LLP, Houston, Texas
Clayton Hart, Kirkland & Ellis LLP, Houston, Texas
Helen Hemingway McLaughlin, Buck Keenan, LLP, Houston, Texas
James Schuelke, Hogan Thompson LLP, Houston, Texas
Matthew Thomas, Haynes and Boone, LLP, Houston, Texas
Irina Tsveklova, Pillsbury Winthrop Shaw Pittman LLP, Austin, Texas
Law Student Members:
Samuel Alaoui, González-Bueno SLP, Paris, France
Jett Black, South Texas College of Law, Houston, Texas
Leigh Anne Lloveras, LSU Law School, Baton Rouge, Louisiana
Robert Steinwachs, Arizona State University, Sandra Day O'Connor College of Law, Phoenix, Arizona