Energy Law Advisor
March 2020 Edition - Vol. 14, No. 1
---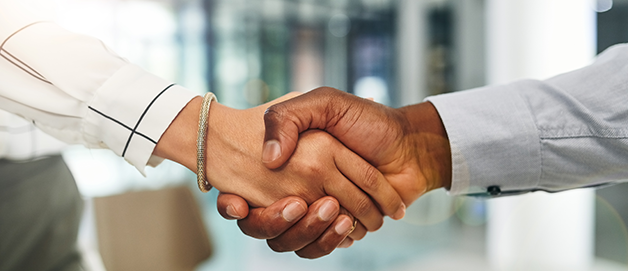 The IEL Welcome Mat
We are honored and excited to add the following firms and individuals to IEL's membership roster. Please join us in welcoming them to our organization!
Supporting

:
Bricker & Eckler LLP, Cleveland, OH with Aaron M. Bruggeman, Kara Herrnstein, and Matt Warnock as Advisory Board Representatives.
Davis Graham & Stubbs LLP, Denver, CO with Brian Boonstra, Craig Gleaton, Lamont C. Larsen, and Sam Niebrugge as Advisory Board Representatives.
Munsch Hardt Kopf & Harr, P.C., Dallas, TX with Kenneth W. Bullock, II, Mary Koks, and Richard Schwartz as Advisory Board Representatives.
Willkie Farr & Gallagher LLP, Houston, TX with Cody R. Carper, Michael De Voe Piazza, Archie Fallon, and Jay G. Martin as Advisory Board Representatives.
Sponsoring

:
Chris Dodson, Cypress, TX
Ottinger Hebert, L.L.C., Lafayette, LA with Patrick S. Ottinger as Advisory Board Representative
Associate

:
Amy L. Barrette, Buchanan Ingersoll & Rooney PC, Pittsburgh, PA
Kevin P. Brophy, Kayne Anderson Energy Funds, Houston, TX
Reagan L. Butts, Mewbourne Oil Company, Tyler, TX
Jason Cain, Calvetti Ferguson, Houston, TX
Nathan Cash, Mewbourne Oil Company, Tyler, TX
Richard Cockburn, Womble Bond Dickinson, Edinburgh, United Kingdom
Samantha M.B. Demuren, Schnader Harrison Segal & Lewis LLP, Philadelphia, PA
Ana Ducuron, Tower Legal Solution Inc., New York, NY
Samuel Flewelling, Gradient, Charlottesville, VA
Henry J. Hood, Henry J. Hood, PLLC, Oklahoma City, OK
Eric J. Hyman, Eric J. Hyman & Associates, Dallas, TX
Anita Kerin, Nine Energy Service, Inc., Houston, TX
Jane Kidd, Energy Litigation Services Group, LLC, Houston, TX
Robert Kiefaber, Kiefaber & Olivia LLP, Houston, TX
Michael Massengale, JAMS, Inc., Houston, TX
Michael C. McCann, Troutman Sanders LLP, Richmond, VA
Lauren Mercer, WilmerHale, Denver, CO
Zachary Oliva, Kiefaber & Olivia LLP, Houston, TX
C. Brannon Robertson, Fernelius Simon Mace Robertson Perdue PLLC, Houston, TX
Margaret Rochs, BDO USA, LLP, Houston, TX
Young Energy Professionals

:
Francisco Escobar-Calderon, Norton Rose Fulbright US LLP, Houston, TX
Jarrod H. Gamble, Bracewell LLP, Houston, TX
Matthew Gibson, Kirkland & Ellis LLP, Houston, TX
Rory Hatch, K&L Gates LLP, Houston, TX
Aaron E. Koenck, Leesville, LA
Andrey V. Kuznetsov, T.D. Williamson, Inc., Houston, TX
Reza Manoochehri, Tellurian Inc., Houston, TX
Malinda Morain, Beatty & Wozniak, P.C., Denver, CO
Trinity Morale, Liskow & Lewis, New Orleans, LA
Austin Palmore, Washington & Lee University School of Law, Lexington, VA
Philip M. Wood, Kuchler Polk Weiner, LLC, New Orleans, LA
Law Student

:
Beatriz De la Vega, University of Houston Law Center, Houston, TX


---
Members in the News

Laura Brown
Laura Brown has been elected Shareholder at Liskow & Lewis. Based in Louisiana, Laura works in the firm's environmental and energy litigation practice group where she represents industry clients in a range of matters, including land damage lawsuits brought by government entities or private landowners, regulatory compliance, and contract disputes.
Christopher M. Hogan
Christopher M. Hogan is pleased to announce the opening of his new firm Hogan Thompson LLP in Houston, TX with Samantha Thompson. Hogan Thompson LLP will serve clients in energy litigation and other commercial disputes.

Roy Prather
Roy Prather was elected Principal at Beveridge & Diamond, P.C. Roy represents companies in complex environmental and commercial litigation. His experience includes defending citizen suits and class actions involving toxic tort and product liability claims under federal environmental laws and state analogues, advising clients on issues relating to environmental regulatory compliance, and representing clients in indemnity and other commercial contract disputes relating to construction, property damage, lease issues, and contaminated site cleanup.
Read more
.

Tracey Rice
This February, Tracey Rice is proud to celebrate the 6th anniversary of Copeland & Rice, a litigation-only firm in Houston, Texas. Over the past two years, the firm has added two new lawyers and moved into a larger office space to accommodate the growing team, which now consists of six talented lawyers.
Jessica Schmidt
Jessica Schmidt was elected Partner at the law firm Holland & Hart. Based in Denver, Schmidt handles complex litigation for oil and gas companies and refineries ranging from disputes involving contracts, property damage, lease and right of way issues, pipelines, oil and gas probate, royalty, to Indian law issues. She is also a member of the Workplace Safety and Emergency Response team, specializing in defending regulatory enforcement matters and subsequent litigation.
Read more
.

Ekin Senlet
Ekin Senlet has been elevated to Partner at Barclay Damon LLP. Ekin is a member of the Regulatory Practice Group. She primarily concentrates her practice on regulatory issues in the energy industry, including infrastructure-siting matters, renewable development, major electric and gas-rate cases, regulatory compliance, and other utility and generator-facility related proceedings. She routinely represents clients in administrative proceedings before the NYS Public Service Commission (PSC) as well as the New York Independent System Operator. Ekin additionally works closely with energy service companies (ESCOs) participating in the electric and gas retail marketplace in New York and also represents cable and telecommunication companies before the PSC and assists major cable clients with their merger dockets, management and operations audit matters, and regulatory compliance.
Tulane University School of Law
Law School Member
Tulane University School of Law
's Center for Energy Law examines the exploitation, utilization and regulation of various sources of energy from an international and comparative law perspective.
Read more about the Center
.
---
Institute News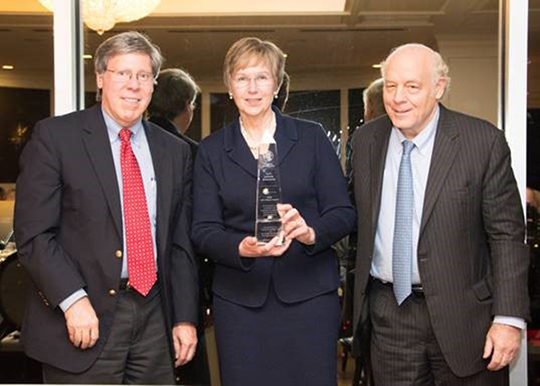 Photo caption: Lynn Laverty Elsenhans (center) received the John Rogers Award at the Petroleum Club of Houston on February 20. Also pictured, Jay Martin (right) (Willkie Farr & Gallagher LLP) and IEL's 2018-2020 Advisory Board Chair, David Castro (left).
Lynn Laverty Elsenhans Receives John Rogers Award
Lynn Laverty Elsenhans, Former Chairman and CEO of Sunoco and Sunoco Logistics, was presented with the Institute for Energy Law's John Rogers Award on February 20th during the 71st Annual Oil & Gas Law Conference. The John Rogers Award was established in 1969 to honor John Rogers of Tulsa, Oklahoma and it is presented each year during the Annual Oil & Gas Law Conference. The John Rogers Award is presented to a person within the energy industry in recognition of their extraordinary professional and civic achievements. At the ceremony, Ms. Elsenhans was introduced by Jay Martin of Willkie Farr & Gallagher LLP. During her acceptance speech, Ms. Elsenhans discussed the recent downwards trend of the oil and gas industry, yet despite the trend, she argued that the industry has a less bleak future than originally thought. Global demand, including growth of the middle class and population increase, and technological innovation will sustain the industry for a while. Regardless, she expressed concern for the challenges awaiting the oil and gas industry and calls for the industry to be prepared for an uncertain future. Ms. Elsenhans is currently on the board of Saudi Aramco, GlaxoSmithKline plc, Baker Hughes, a GE Company, and the Texas Medical Center. She chairs the corporate responsibility committee at GlaxoSmithKline and the audit committee of Baker Hughes. Ms. Elsenhans also serves on the advisory board for the Baker Institute at Rice University and is a Trustee Emeritus of Rice.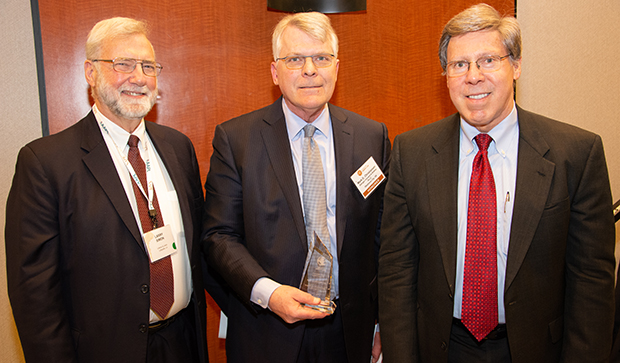 Photo Caption: Mark D. Christiansen (center) was honored as the 2020 Deans of Oil & Gas Practice Lecturer on February 21 in Houston. Also pictured, Lawrence P. Simon, Jr. (left) and 2018-2020 Chair of IEL's Advisory Board, David Castro (right).
MARK D. CHRISTIANSEN PRESENTED THE 2020 IEL DEANS OF OIL & GAS PRACTICE LECTURE
The 71st Annual Oil & Gas Law Conference was held on February 20-21 in Houston, Texas. Each year during the conference, the Institute for Energy Law hosts the Deans of Oil and Gas Lecture which is presented by a distinguished legal practitioner or academic who has excelled in their field. This year's honoree, Mark Christiansen (Edinger, Leonard & Blakley PLLC), is widely known for his experience in handling complex energy lawsuits. As one of the region's most experienced oil and gas lawyers, he has been a featured speaker at over 100 legal conferences and has authored numerous articles for regional and national journals. Throughout his legal career, Mr. Christiansen has distinguished himself as a trusted lawyer and advisor to energy and oil and gas companies and Fortune 500 corporations. Additionally, he is one of only nine members nationwide of the Editorial Advisory Board for Energy Law 360. Christiansen is also a long-time supporter of both The Center for American and International Law and the Institute for Energy Law, has served as Trustee and Member of Executive Committee for the Board of Trustees and is a member of our Executive Committee.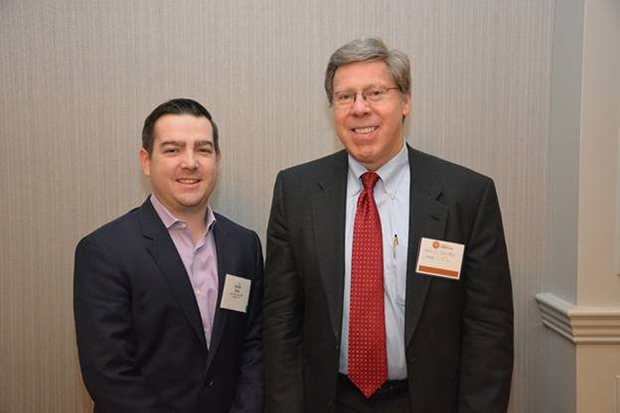 Photo caption: Jacob L. Dow (left) winner of the 2020 IEL Hartrick Scholar Writing Competition. Also pictured, IEL's 2018-2020 Advisory Board Chair, David Castro (right).
2020 Hartrick Scholar Writing Competition Winner
The 2020 winner of the Institute for Energy Law Hartrick Scholar Writing Competition is Jacob L. Dow. Jacob is a third-year student at the Texas Tech University School of Law. Before attending law school, Jacob earned his B.B.A. in Energy Commerce from Texas Tech University and worked as a contract landman. After graduation, Jacob will be working at Thompson & Knight LLP in their Dallas Office.
The winning paper was entitled To Drill or Not to Drill: Does a Lessee Truly Have to Drill a Well to satisfy the Habendum Clause of an Oil and Gas Lease? Jacob's paper will be published in the Institute for Energy Law's Proceedings of the 71st Annual Institute on Oil & Gas Law and Texas Tech Law Review.
Jacob received $2,500 and attended the IEL's 71st Annual Oil & Gas Law Conference on February 19-20 in Houston, with expenses paid by IEL.
Other finalists this year included:
Nolan Deming of the University of Tulsa College of Law with the paper Fission Expedition: Florida's Regressive Nuclear Energy Policy and the Struggle to Change Course;
Ryan Hefley of the University of Tulsa College of Law with the paper Crediting the Environment: A Challenge to the Oregon Clean Fuels Program;
Katlyn Humbarger of Texas A&M School of Law with the paper Drilling to the "Maximum Extent Permitted by Law" The Complex Law, Regulation, and Judicial Interpretation Governing Offshore Oil and Gas Exploration and Production; and
M. Hunter Terry of the University of San Diego School of Law with the paper CEQA and GHGs: Complying with Evolving Requirements for Environmental Impact Reports and Climate Action Plans.
National Young Energy Professionals' Law Conference
March 25-27
Join the Institute for Energy Law in Austin, TX on March 25-27 for the fourth edition of our National Young Energy Professionals Law Conference!
This year's conference is filled with opportunities for excellent education, great conversation, delicious food, and lots of fun! Our keynote this year is the energy litigation powerhouse, Shannon Ratliff. The program includes sessions such as, Networking Authentically, In House Perspectives, The Physics of Damages, Produced Water, Carbon Capture and Storage, Overcoming Implicit Bias, Speed Networking, Dinner at the Moonshine Grill, and so much more.
This conference is a fantastic opportunity for young professionals to get to know their peers in the industry and have a fun time learning.
To view the schedule, register, or learn more about sponsorship opportunities, click here.
We hope to see you in Austin in March!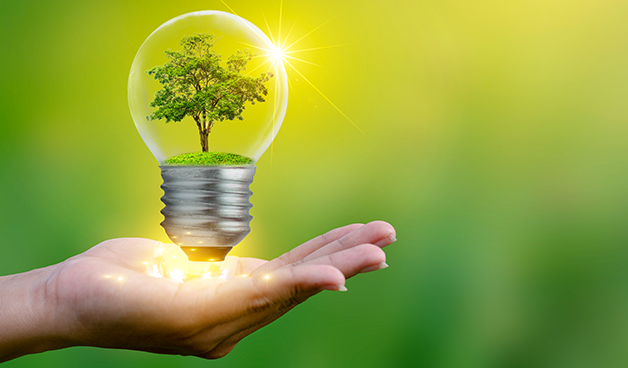 Environmental and Energy Law Conference
Energy companies deal with environmental regulations every day and environmental concerns are inextricably woven into the fabric of the energy business. IEL's Environmental and Energy Law Conference will take a deep look into the environmental policies and regulations affecting energy companies. Join the Institute and an impressive faculty for one and a half days of CLE focused on this very specialized area of the law.
IEL Staff Changes
On January 1, IEL's Director, Jay Ray, was promoted to Vice President of The Center for American and International Law. Additionally, Jay Ray will also now serve as Co-Director of The Center for American and International Law's Southwestern Institute for International and Comparative Law. Jay Ray is responsible for IEL's programming, committees, young energy professionals' group, and the overall management of the organization.
Vickie Adams was promoted to Deputy Director of the Institute for Energy Law and Director of Special Programs at The Center for American and International Law. Vickie is responsible for IEL's membership, conference registrations, social media, and publications.
In addition to the promotion of two staff members, the Institute for Energy Law is pleased to announce the addition of a new member to the team. Ryan Frome started as IEL's new full-time staff assistant on February 10. Ryan will be working with all aspects of the Institute for Energy Law.
If you have any questions or comments for IEL's staff, please reach out using the contact information below:
IEL Practice Committee Highlight – Alternative & Renewable Energy
Interview with IEL Alternative & Renewable Energy Practice Committee Chair, Jim Barkley (Partner, Baker Botts L.L.P.) About the Alternative and Renewable Energy Practice Committee
Oil & Gas Practice Committee - Webinar Update


---
Industry News
Turning Headlines to Strategies: Lessons Learned from the World's Largest Energy Stakeholders
Other than breaking news stories of the day, it seems most editorial news stories in January 2020 either look back at the accomplishments and milestones that occurred in the 2010s or look forward with previews and expectations of the 2020s. At the beginning of 2010, energy independence was an ideal, a buzzword, a "yeah, maybe one day" type of goal. And, now one day is here, and our domestic producers accomplished that goal.
By Sarah Nealis Bohan, Law Office of Sarah Nealis Bohan PLLC
Pennsylvania Joins a Growing Number of States to Allow Cross-Unit Drilling
An Analysis of Act 85 of 2019
The unconventional oil and gas well community is innovating at a lightning fast pace resulting in more efficient and effective wellbores that extend past the traditional 640-acre unit size. Innovation has not only lowered costs but could decrease surface disturbance and environmental factors. This article will address these hurdles showcasing how recently enacted legislation known as Cross Unit Drilling for Unconventional Wells has eased the burden on operators; while noting potential risks, pitfalls and best practices.
By Jennifer Mosesso and Catherine Meehan, Steptoe & Johnson PLLC
The Council on Environmental Quality Proposes to Revise Its Rules Implementing the National Environmental Policy Act
On January 10, 2020, the Council on Environmental Quality (CEQ) published a proposal to comprehensively revise the regulations implementing the National Environmental Policy Act (NEPA). 85 Fed. Reg. 1684 (Jan. 10, 2020). This proposal, if finalized, would be the first meaningful alteration to CEQ's NEPA regulations, which have remained largely untouched since 1978.
By Kathleen C. Schroder & Courtney C. Shephard, Davis Graham & Stubbs LLP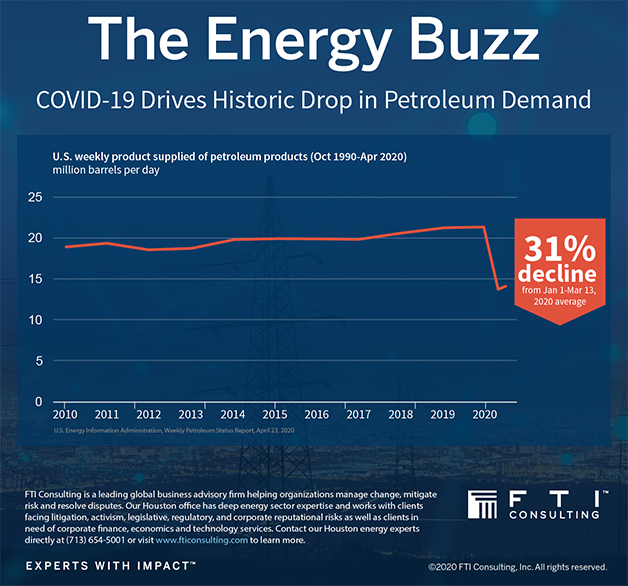 Featured Student Articles
Water and Oil Don't Mix: The Need to Remove the Drilling or Exploration Exemption in Texas
At least in Texas—water and oil regulation don't mix. While oil and gas regulation is centralized and comprehensive, groundwater regulation is localized and deferential. The reasons for the different regulatory regimes mostly deal with the different uses for the two resources. Read more.
By Jordan Brownlow, SMU Dedman School of Law
The Nigerian Gas Flare Commercialisation Programme: Prospects and Challenges
Flaring of Associated Gas (AG) is a huge resource waste and causes significant emissions of greenhouse gases and air pollutants. Nigeria is one of the world's largest emitters of flared gas. In 2014 alone, Nigeria flared more gases than it used for its domestic consumption and was ranked as the 5th largest global producer of flared gas. Read more.
By Jeremy Odor, postgraduate candidate in International Energy Law and Policy at the Centre for Energy, Petroleum, Mineral Law and Policy (CEPMLP), University of Dundee, Scotland
Secure Geologic Storage: 45Q, The ISO, and State Regulation
Section 45Q is a federal tax credit for carbon oxide sequestration that is intended to incentivize the capture and utilization of anthropogenic carbon dioxide ("CO2") for enhanced oil recovery. To claim the 45Q federal tax credit, the taxpayer must be able to quantify the volume of sequestered CO2 and demonstrate that injection of CO2 results in "secure geological storage." Read more.
By Amy Pettit, University of Wyoming College of Law J.D. Candidate