Energy Law Advisor
Issue 4 – December 2020
Administrative Editor – Kelly Ransom
Associate Editors – Eduardo Marquez Certucha, Abigail Noebels, Erin Potter Sullenger, Kelli Sims, Frank Tamulonis and Steven Williamson
Sponsored by


Industry News
Renewable Energy and Catastrophic Incidents: Focusing on Potential Litigation Arising Out of Lithium Ion Battery-Storage Facilities
Over the past few months, renewable energy has become a political and investment focus. While now part of everyday Americans' investment strategy, questions still loom on renewables' consistency and viability as an energy source in the near and not-so-near future. Indeed, it is no surprise that one of the focuses of its viability is storage. The sun does not shine 24-hours a day, and the wind does not blow each minute of the day. Thus, energy companies will continue to look for peak shaving and active management options to store excess energy when the sun is shining and the wind is blowing. And, for many such energy companies, the first and most likely option is battery-storage facilities.
By J. Brian Jackson and Andrew F. Gann, Jr., McGuireWoods
D90 Energy, LLC v. Jefferson Davis Parish Board of Review Results in Big Property Tax Win for Industry
On October 20, 2020, the Louisiana Supreme Court issued a decision in D90 Energy, LLC v. Jefferson Davis Parish Board of Review, 2020-C-200 (La. 10/20/2020), an ad valorem (property) tax case involving oil and gas wells. The decision is a big victory for independent oil and gas operator, D90 Energy, LLC, and affirms that Assessor may consider recent sales of oil and gas wells as a proper measure of value in determining ad valorem taxes.
By Kyle Polozola and Rachel Scarafia, Kean Miller
Federal Judge Rejects Landowners' Claims That Pipelines on Leasehold Cannot Transport Gas from Neighboring Lands Without Separate Right-of-Way Agreement
Judge Matthew W. Brann of the United States District Court for the Middle District of Pennsylvania, in Walls v. Repsol Oil & Gas USA, LLC, granted a motion to dismiss and rejected claims brought by landowner-lessors under an oil and gas lease asserting that the lessee was precluded under the lease from laying pipelines on their lands. The landowners alleged that the lessee needed a separate right-of-way agreement to transport natural gas from lands outside the production unit in which their lease was unitized. The Court disagreed. In dismissing the claims, the Court found that the plain language of the lease gave the lessee the right to lay pipelines and transport gas from other lands.
By Jon Beckman and Joshua Gallo, Steptoe & Johnson PLLC
What Businesses Should Expect in Potential COVID Liability Protection Legislation & What They Can Do About It Now
If an employee or customer contracts COVID-19 at a place of business, should that business be held liable? Even if the business followed every bit of health and safety guidance from relevant authorities? These questions are likely top of mind for most businesses as communities reopen and employees return to work, and the answers may depend on whether the U.S. Congress passes legislation to limit businesses' liability related to COVID-19.
By Mark Champoux, Sterling LeBoeuf, and Daniel Richards, Davis Graham & Stubbs LLP
From Coal to Bright: Embracing Trends of Energy Transition to Latam
Natural disasters and the acceleration of climate change effects are proof that our planet urges a major change in terms of how we consume and the industry generates electricity. Experts estimate that climate change effects for some Latin America ("Latam") countries such as Guatemala, Honduras, El Salvador, and Nicaragua will extend the dry seasons from three to six months and risk significant loss of biodiversity through species extinction in many tropical areas in other Latam countries such as Mexico, Brazil, and Costa Rica.
By Rodolfo Rueda Ballesteros, Thompson & Knight, LLP
Energy Impact: What the Biden Administration's Environmental Agenda Means for the Oil and Gas Industry

Assuming that the legal challenges to the election results are unsuccessful, when Joe Biden takes the oath of office next January, he will immediately undertake a series of executive actions and regulatory rulemakings that could significantly impact the energy sector. Climate change is at the top of the agenda, with a pledged goal of a 100% clean energy economy and net-zero emissions by 2050. The following is a brief preview of some of the anticipated environmental regulatory changes and other observations that are expected to impact the energy sector.
By Frank L. Tamulonis III and Margaret Hill, Blank Rome LLP
---
Institute News
New Membership Year Begins January 1, 2021 and IEL's New Online Learning Catalogue Now Available! – Learn more.
Lifetime Achievement in Energy Litigation Award Presented to Diana E. Marshall – Learn more.
Upcoming Events!
Moderated Roundtable Discussion on the Importance of Environmental, Social and Governance (ESG) Issues in the Oil and Gas Industry (IEL Members Only) – Live Webinar – December 8 at 11:00 AM Central
How to Read and Own the Virtual Room – Live Webinar – December 8 at 3:00 PM Central – Learn more.
ITA-IEL-ICC Joint Conference on International Energy Arbitration – Live Online Conference – Jan 20-22, 2021 – Learn more.
Oil and Gas Conference for Young Energy Professionals – Live Online Conference – February 3-4, 2021 – Learn more.
72nd Annual Oil & Gas Law Conference Moved to April 2021 and New Conference for Advisory Board Members in February 2021 – Learn more.
Diversity & Inclusion Highlight
Sandra Bang, the Chief Diversity & Talent Strategy Officer at Shearman & Sterling LLP
For this issue's Diversity & Inclusion Spotlight, Kelli Sims, a member of Energy Law Advisor's editorial board, connected with Sandra Bang, the Chief Diversity & Talent Strategy Officer at Shearman & Sterling LLP, a New York-based, global law firm, with 24 offices and nearly 900 lawyers worldwide. Ms. Bang shared her perspectives on her role at Shearman and on the firm's diversity and inclusion efforts generally. She discusses her responsibilities as CDO, how her role has changed in the last year, and advice to individuals and organizations alike on how they can improve on their diversity and inclusion efforts.
By Kelli Sims,
Shearman & Sterling LLP
---
Members in the News

Professor/Associate Dean Uma Outka
Professor/Associate Dean Uma Outka (IEL Law School Advisory Board Member and Alternative and Renewable Energy Committee Member) reports that the Kansas Law Review held a Symposium in October 2020 on the topic of "
Accelerating Clean Energy: The Next Decade of Reform
." The Symposium was organized by the law review students, broadcasted remotely, and brought together energy law scholars from across the nation. A volume based on the Symposium will be published in the spring of 2021.

Tade Oyewunmi, Frédéric G. Sourgens, and Kim Talus
IEL members Tade Oyewunmi, Frédéric G. Sourgens, and Kim Talus, with colleague Penelope Crossley, recently published "
Decarbonisation and the Energy Industry: Law, Policy and Regulation in Low-Carbon Energy Markets
," a handbook comprised of essays examining legal and regulatory issues in the context of transitional energy markets and decarbonisation. The book explores the relevant topics by considering the applicable energy law and policy frameworks in both highly industrialized and major economies such as the US, EU, China, and Australia and in resource-rich developing countries such as Nigeria and regions like Southern Africa. The book's sixteen chapters delve into the tradeoffs and regulatory complexities of carbon-constraints in conventional energy supply systems, the international investment law implications of energy decarbonisation, and the potentials of emerging technologies such as hydrogen networks, power-to-gas, and Carbon Capture and Storage. For more information on the book,
click here
.
---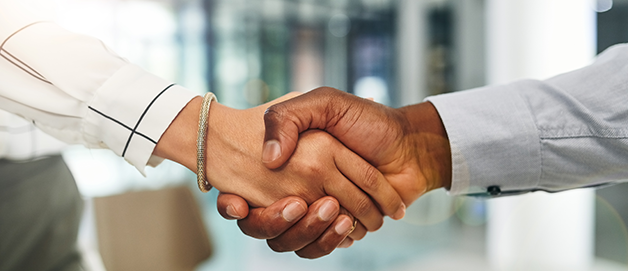 The IEL Welcome Mat and New Members
Join us in welcoming IEL's newest members.
Sponsoring Member

:
Marshall & Associates, Houston, TX with Diana E. Marshall as Advisory Board Representative
Associate Members

:
John P. Bowman, Houston, TX
Morgan L. Copeland, Copeland & Rice LLP, Houston, TX
Gorden E. Kaiser, Energy Arbitration, Toronto, CA
Young Energy Professional Members

:
Jonathan Fox, Liskow & Lewis, New Orleans, LA
Arianne Gouem, Gouem Avocats, Ouagadougou, QC, CA
Meaghan Nowell, North Richland Hills, TX
Carl E. Stenberg, Galveston, TX
Ricky Torlincasi, Blackbeard Operating, LLC, Fort Worth, TX
Student Members

:
Courtney Crosby, The University of Texas School of Law, The Woodlands, TX
Giovanna Gismondi, Georgetown University Law Center, Concord, NC