Energy Law Advisor
April 2022
Administrative Editor – Kelly Ransom
Associate Editors – Eduardo Marquez Certucha, Amanda Hale, Abigail Noebels, Erin Potter Sullenger, Kelli Sims and Frank Tamulonis
Sponsored by


Industry Updates
Oklahoma Attorney General Backs Down from Natural Gas Price-Gouging Lawsuits
In a remarkable sequence of events, the Oklahoma Attorney General threatened to sue a slew of natural gas companies for price-gouging relating to Winter Storm Uri gas prices—and then completely withdrew the lawsuit threat—in a span of days. The about-face represents the power of unified, quick-acting energy industry groups to respond to litigation threats.
By Matthew C. Rawlinson, Kelsey M. Machado, and Garrett A. Gibson, Eversheds Sutherland (US) LLP
Texas Supreme Court Holds in BlueStone that Gathering Costs Can Sometimes be Deducted as Post-production Costs
On February 4, 2022, the Texas Supreme Court, issued its decision in Nettye Engler Energy, LP v. BlueStone Nat. Res. II, LLC, which concerned the oft-litigated question of whether and to what extent a royalty interest bore a proportionate share of postproduction costs, including gathering costs. The deed in issue required delivery in kind of the grantor's fractional share "free of cost in the pipe line, if any, otherwise free of cost at the mouth of the well or mine[.]" The parties agreed that a gas pipeline existed and that royalty was free of production costs and postproduction costs incurred before delivery into that pipeline, but disagreed about where the "pipeline" began for purposes of determining delivery under the terms of the deed in question.
By James H. Barkley, Bill Kroger, Scott Looper, Meghan McElvy, Gerry Morton, and Laura Shoemaker McGonagill, Baker Botts, L.L.P.
Department of Justice Ramps Up Scrutiny of Businesses In White-Collar Cases, Will Consider Using "Monitors"
Deputy U.S. Attorney General Lisa Monaco, in a speech on October 28, 2021 at the American Bar Association's White-collar National Institute Summit in Miami, announced three new initiatives relating to the prosecution of white-collar crime matters, particularly as they relate to companies.
By William J. Powell, Steptoe & Johnson PLLC
Louisiana and Texas: Oil Companies Face Significant Choice of Law Considerations Concerning Anti-Indemnity Statutes in Negotiating Indemnity and Defense Provisions
In Federal Insurance Company v. Select Energy Services, LLC, the Louisiana Second Circuit Court of Appeals' recent opinion highlights the importance of contemplating choice of law issues and anti-indemnity statutes when negotiating mutual indemnity and defense clauses in oilfield contracts in Texas and Louisiana.
By Elizabeth "Libby" McDonnell, Hedrick Kring Bailey PLLC
The Infrastructure Investment and Jobs Act Aims to Clean Up Legacy Pollution in the Appalachian Region
For decades, many American mining and drilling communities have had legacy mining and drilling pollution issues. Much of the pollution stems from abandoned coal mines and oil and gas wells. In West Virginia alone, there are at least 8,000 known abandoned coal mines, 4,600 orphaned wells, and nearly 10,000 wells that will need to be properly plugged. These abandoned sites have been discharging toxins into local water supplies and the atmosphere. On November 5, 2021, Congress passed the Infrastructure Investment and Jobs Act that includes measures to counteract the pollution left behind in connection with abandoned mines and oil and gas sites.
By Edward J. Grattan II, Frost Brown Todd LLC
---
Institute News
Diversity, Equity & Inclusion Highlight
In late February, 2022, IEL started a new leadership term. With that change, came new leadership for IEL's Diversity, Equity and Inclusion Committee. The Chair of the 2022-2024 is Murray Greene, TotalEnergies (US), and the Vice Chair is Suzana Blades, ConocoPhillips Company.
If you have any feedback or ideas for IEL's Diversity, Equity & Inclusion Committee, please reach out IEL's Deputy Director,
Vickie Adams
.
Upcoming Events

The Texas Journal of Oil Gas and Energy Law has published a special issue of Cullen M. "Mike" Godfrey's treatise entitled "Legal Aspects of the Purchase and Sale of Oil and Gas Properties.

University of North Dakota (UND) Law School welcomes Tade Oyewunmi as Assistant Professor of Law and Director of the Energy, Environment, and Natural Resources Certificate program. Starting in August 2022, Professor Oyewunmi will teach, lead and coordinate research in Oil and Gas Law, Energy and Mining, Property, and International Business Transactions at UND Law.
Professor Oyewunmi currently serves as a Visiting Assistant Professor at the University of Oregon School of Law. He developed and taught courses on energy and international transactions, air pollution law, and international and sustainable business law. He was an Assistant Professor and Senior Energy Research Fellow at Vermont Law School and has led several research projects as a Visiting Scholar at the University of Houston Law Center: and Tulane University Law School's Center for Energy Law, LA. His works include (1) the co-edited handbook on Decarbonisation and the Energy Industry, Hart Publishing (2020), (2) Regulating Gas Supply to Power Markets: transnational approaches to competitiveness and security of supply (Wolters Kluwer, 2018); and (3) 'Resilience, Reliability, and Gas to Power Systems in the USA: an energy policy outlook in the era of decarbonization' (2021) 14(4) Journal of World Energy Law & Business, 257–276.

Tade qualified as an Attorney (Barrister and Solicitor) in Nigeria, practicing in the areas of energy and projects finance, international investment law, and commercial transactions.
---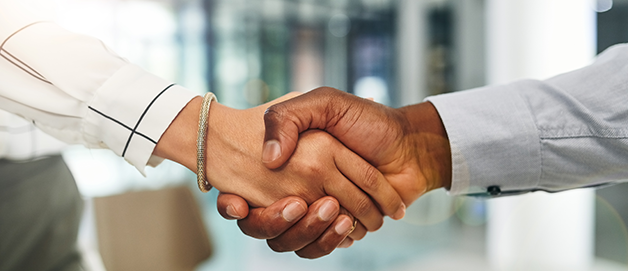 New Members
We are honored and excited to add the following companies and individuals to IEL's membership roster. Please join us in welcoming them to our organization!
Sustaining Members

:
Pillsbury Winthrop Shaw Pittman LLP, San Francisco, CA with Richard David Deutsch, Anthony M. Guerino, II, Liz Klingensmith, Alicia McKnight, Hugh M. Ray, Yona Starosta, William D. Wood, Ashleigh Myers, and Irina Tsveklova as advisory board members.
Supporting Members

:
Dykema Gossett PLLC, San Antonio, TX with Brandon Durrett, Israel R. Silvas, and James Marty Truss as advisory board members.
Foley & Lardner LLP, Denver, CO, Craig D. Dillard, Scott D. Ellis, Audrey F. Momanaee, and Jennifer Gardner as advisory board members.
Golden Pass LNG Terminal LLC, Houston, TX with Bill Cooper, Mark R. Robeck, and Charles Park as advisory board members.
Phelps Dunbar LLP, Houston, TX with Matthew Terrell, Regina Vasquez-Espinosa, Jarrod White, and Elly Austin Vecchio as advisory board members.
Schiffer Hicks Johnson PLLC, Houston, TX with Persis A. Dean, Adam Dinnell, and Bryan Zubay as advisory board members.
Sponsoring Members

:
Cornerstone Engineering, LLC, The Woodlands, TX with Nico Garza as the advisory board member.
Culhane Meadows PLLC, Dallas, TX with Michael B. Bennett as the advisory board member.
Associate Members

:
Mark L. Clark, Parsons McEntire McCleary PLLC, Houston, TX
Mario Cortes, Ecopetrol USA, Inc., Houston, TX
David Carter Dickson, IV, Jackson Walker LLP, Houston, TX
Matt Eagan, Sentinel Midstream, Richardson, TX
David Enriquez, Ph.D., Goodrich, Riquelme & Asociados, Mexico City, Mexico
Don Ethridge, Kean Miller LLP, The Woodlands, TX
Bonnie Cantwell Fraase, Yetter Coleman LLP, Houston, TX
Felipe Andre Isore Gutierrez, Conexig, LLC, Houston, TX
Dyllan E. Linehan, Lac Courte Oreilles Band of Lake Superior Chippewa Indians, Hayward, WI
Sudan I. Maccio, Ecopetrol USA, Inc., Houston, TX
Kirsten Nathanson, Crowell & Moring LLP, Washington, DC
Jay Pravin Patel, Eversheds Sutherland, Houston, TX
Anamaria Reina, Ecopetrol USA, Inc., Houston, TX
Tim Rooney, Baker & O'Brien, Inc., Dallas, TX
Jordan Silverman, Kirkland & Ellis LLP, Austin, TX
Adeola Sunmola, Udo Udoma & Belo-Osagie, Lagos, Nigeria
Adam Whitehouse, Gibson, Dunn & Crutcher LLP, Houston, TX
Young Energy Professional Members

:
Catherine Bratic, Hogan Lovells US LLP, Houston, TX
Albert Deravin, Doré Rothberg McKay, Houston, TX
Ben Edmiston, Alvarez & Marsal Disputes and Investigations, LLC, Houston, TX
Stacey F. Gray, Cades Schutte LLP, Honolulu, HI
Alexis Hall, Loeb & Loeb LLP, Macon, GA
Clayton Hart, Kirkland & Ellis LLP, Houston, TX
Drake Hernandez, Charles River Associates (CRA), Boston, MA
M. Imad Khan, Winston & Strawn LLP, Houston, TX
Barbara Moschovidis, GableGotwals, Tulsa, OK
Adetoun Ojo, Denver, CO
Michael R. Rahmn, Foley & Lardner LLP, Houston, TX
Ross Roubion, Kean Miller LLP, Lafayette, LA
Michael F. Ryan, Foley & Lardner, Houston, TX
Patrick Schenkel, Kiefaber & Oliva LLP, Houston, TX
James Schuelke, Hogan Thompson LLP, Houston, TX
Gabriel Silva, Kean Miller LLP, Houston, TX
Wendy Simon-Pearson, Morgan, Lewis & Bockius LLP, Washington, DC
Dominick A. Sisinni, National Fuel Gas Distribution Corp., Erie, PA
Matthew Thomas, Haynes and Boone, LLP, Houston, TX
Paula Vance, Santa Fe, NM
John Zappia, Sidley Austin LLP, Houston, TX
Law Student Members:
Funso Muhammed Bakare, Berlin School of Economics and Law, Berlin, Germany
Ryan Block, Texas A&M University School of Law, Columbia, MD
Alyssa McCain, Tulane University Law School, New Orleans, LA
Keymir Orazov, Queen Mary University of London, Richmond, United Kingdom
Harry J. Phillips, Tulane University Law School, New Orleans, LA
Vivian Simon, University of Houston Law Center, Houston, TX
Carson Tanner, University of Wyoming College of Law, Laramie, WY