Thirty-three police supervisors from 24 police agencies throughout Texas graduated from the Institute for Law Enforcement Administration (ILEA) School of Police Supervision on June 28, 2019. The graduation ceremony took place at ILEA headquarters in Plano, home to The Center for American and International Law. Members of the graduates' families were there to cheer them for their accomplishments as they received their certificates.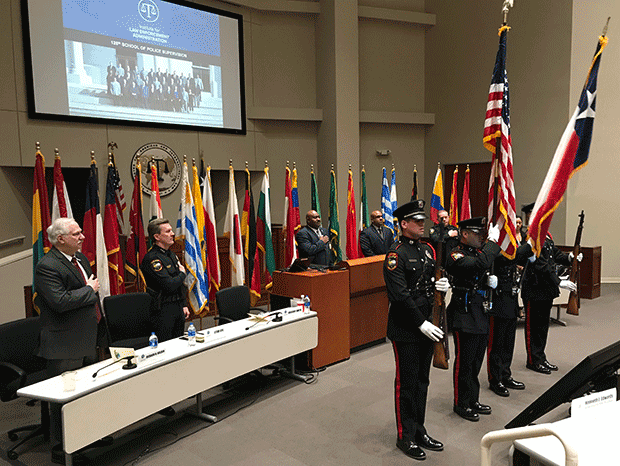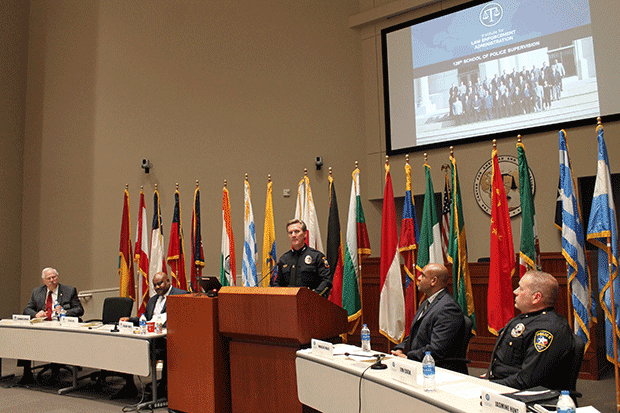 Grand Prairie Police Chief Stephen Dye delivered the keynote address and outlined what it takes to be a good leader. "Always care about your people, having their best interest at heart, be fair, value their input and be a good listener."
Chief Dye also stressed the importance of explaining why you are doing what you are doing so that your people understand the purpose behind decisions. "Leadership is nothing more than treating others the way you want to be treated and caring about your people to accomplish our mission, which is high-level of service to our citizens."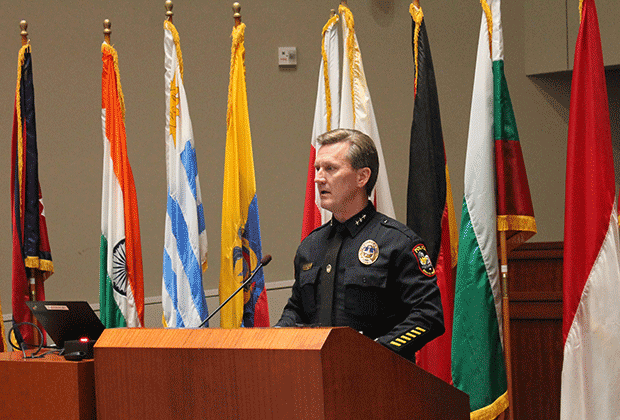 This was ILEA's 128th School of Police Supervision.
"These law enforcement professionals completed a rigorous 120-hour curriculum over the past four weeks covering a wide variety of topics, including leadership and supervisory accountability, motivation, ethical decision making, police legitimacy and procedural justice," said Gregory Smith, M.A., Vice President of Law Enforcement Education at The Center for American and International Law and director of ILEA.
"Our goal is to help sergeants and front-line civilian managers develop the skills they need to provide optimal leadership for their organizations and service for their communities," said Smith.
Students can receive 120 Texas Commission on Law Enforcement (TCOLE) credit hours from the courses, which are taught by current and retired law enforcement executives, educators and attorneys who specialize in law enforcement issues.